It's Wednesday, which means a whole mess of new iOS games are hitting the US App Store as we speak. As always, there's a ton of different kinds of genres and experiences in the list of this week's new games, so be sure to check out all the accompanying videos for a closer look, as well as the associated forum thread to see what gamers just like yourself have been saying about these new releases.
---
AdvenChewers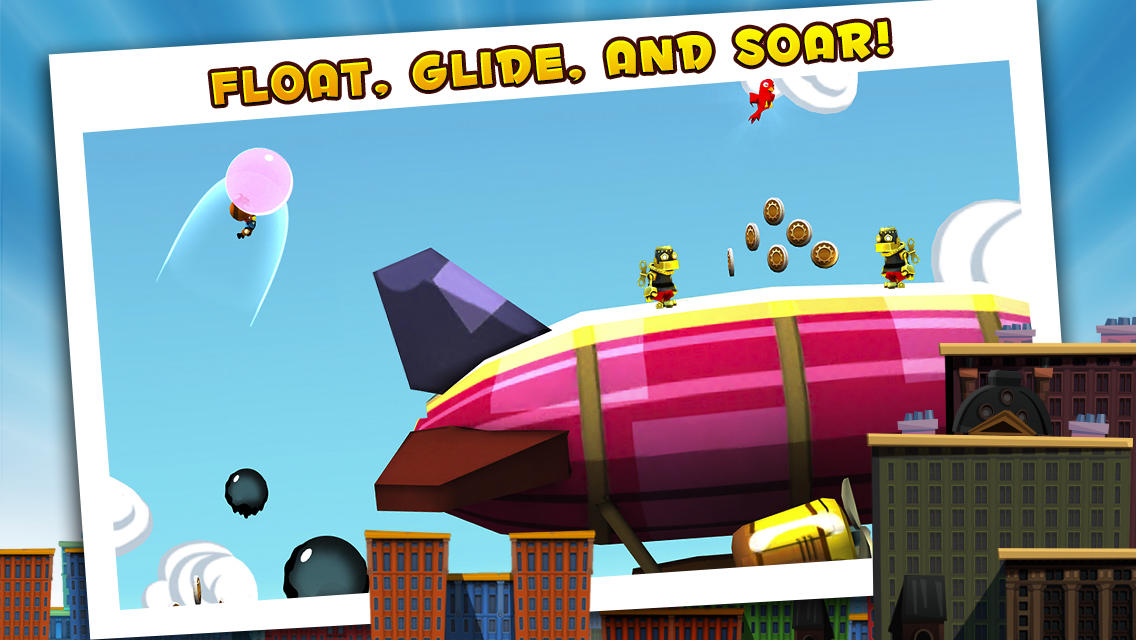 iTunes Description
When the world is faced with its darkest moment, there's only one thing to do…CHEW. Become an AdvenChewer and soar to your father's rescue before he's forced to serve an evil General. Using special bubble gum and friendly birds, fly through treacherous landscapes of cascading ice caverns, boiling volcanoes, and more.
Float your way to the top of the leaderboards and crush your Facebook friends' high scores as you pop the General's plans and save your family.
Forum Thread: AdvenChewers – (by Warner Bros.) [Universal]
---
Ariel's Musical Surprise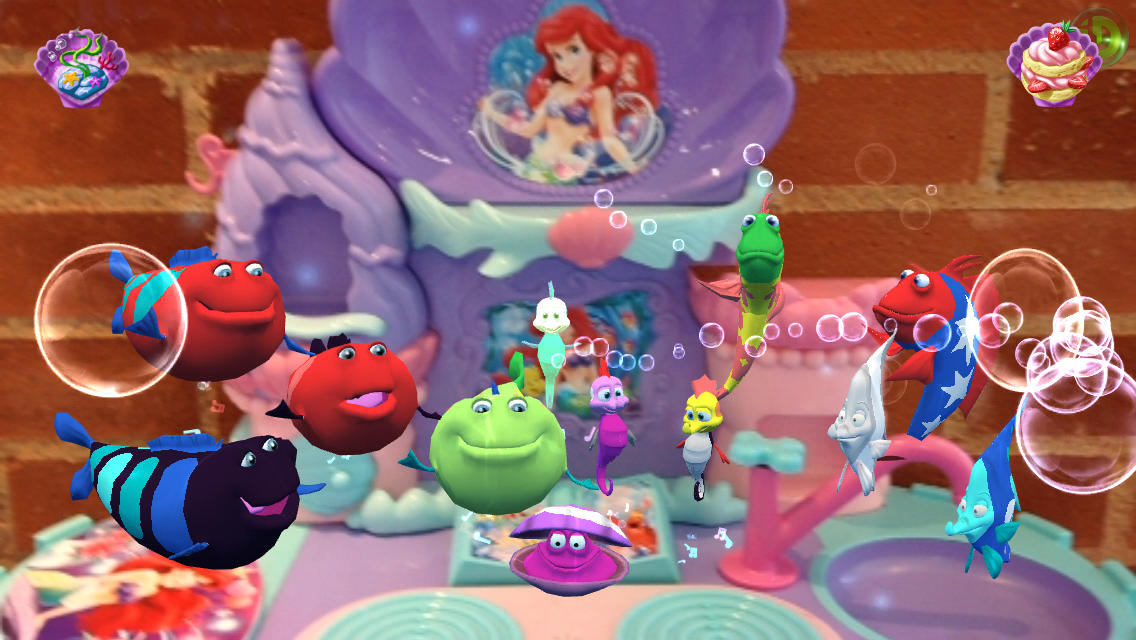 iTunes Description
Dive into the undersea world of Ariel with Ariel's Musical Surprise!
Explore her magical treasure cave and discover a world of hidden surprises.
Color the fish and teach them to sing, and then conduct a concert with your undersea band.
And, when you use the app with the DreamPlay enabled Little Mermaid toys, the magical transformation happens, as it appears to bring Ariel's world into yours!
Forum Thread: Ariel's Musical Surprise – (by Disney) [Universal]
---
Carmachia
iTunes Description
Set in a post-apocalyptical country in 2075, Carmachia puts you behind the wheel of the cars of the High-Octane Gladiators. In the deserts and junkyards scattered across the land, you must use all the weapons and items at your disposal to overcome your opponent.
Forum Thread: Carmachia – (by Luderia Jogos Digitais Ltda)
---
Dementia
iTunes Description
You are a young man with supernatural powers. And the purpose of your life is to study ghosts and demons. Traveling around the world, you look for different places, which are believed to be haunted.
Forum Thread: Dementia – (by Igor Migun) [Universal]
---
Dragon's Lair 30th Anniversary
iTunes Description
Now's your chance to play arcade classic Dragon's Lair in High Definition!
Dragon's Lair, one of the most beloved arcade games of all time can now be enjoyed on-the-go whenever you want. This fully arcade authentic version includes all of the original scenes you've come to enjoy, and even an all-new global high scores list so you can show how well you wield Dirk's sword. Other bonuses include a full watch feature to sit back and enjoy Don Bluth's stunning animation.
Forum Thread: Dragon's Lair 30th Anniversary – (by Dragon's Lair LLC) [Universal]
---
Drift Mania: Street Outlaws
iTunes Description
Drift Mania: Street Outlaws takes the heat to the streets allowing players to battle and compete in underground drift events based on various world locations. From Japan where it all began, to the Swiss Alps, Desert Canyons and the steep hills of San Francisco, Street Outlaws will take you to the edge of your seat while drifting around some of the most hazardous roads. Delivering the same addictive gameplay as the other titles of the Drift Mania series, Street Outlaws features 21 vehicles, high end 3D graphics, more realistic controls and a new improved multiplayer mode.
Forum Thread: Drift Mania: Street Outlaws – (by Ratrod Studio Inc.) [Universal]
---
Duet
iTunes Description
Enter a mesmerising trance of co-dependence in Duet — a minimalist experience that will expand the limits of your perception and radial dexterity. Your survival is dependent on protecting two vessels – they are devices in sync, a dance and song between two entities tethered together in symbiosis. Feel edge of your seat terror where the world around you becomes quiet and numb as all that matters is the game living between your palms — that is Duet.
Forum Thread: Duet Game by Kumobius [Universal]
---
Escape from Doom
iTunes Description
In this endless runner and first-person shooter mashup, it's up to you to run as far as possible before succumbing to their ceaseless chase. But the power is in your hands! Collect emeralds during your escape to purchase useful weapons and upgrades, like the dual revolvers and crossbow, which will turn the odds in your favor. Accomplish goals to unlock even more perks! The more you play, the farther you'll run! It's an action game of high adventure right at your fingertips: run, dodge, and shoot your way through savage sandstorms and dusty temples. But be careful, in the cursed desert the treasure hunter is the hunted!
Forum Thread: Escape from Doom – (by Trigger Happy LLC) [Universal]
---
Fangs Dash [Soft Launch Only]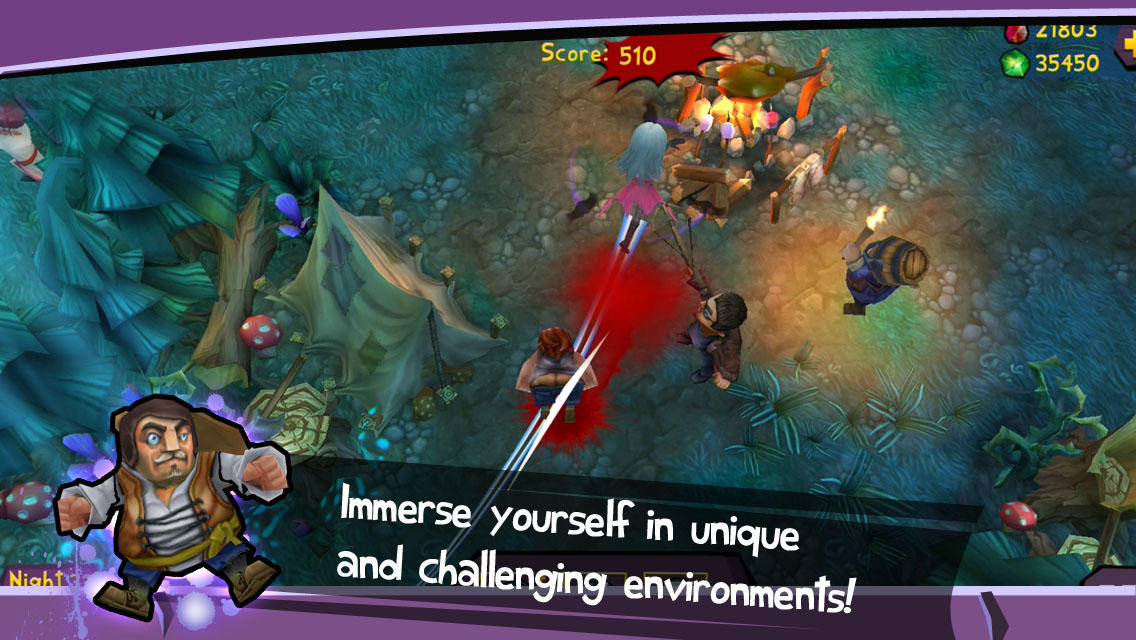 iTunes Description
The Fangs Council is looking to elect a new leader and you're determined to be chosen. Make your way across Transylvania, demonstrating your prowess and improving your powers. Move from shadow to shadow, evading your enemies then strike when the moment is right. Dash through groups to score combos or tap enemies to feed and replenish your health. But it won't be that easy… The townsfolk have enlisted the services of priests and vampire hunters to fight with them. They will follow you wherever you go, and do whatever it takes to stop you!
Forum Thread: Fangs Dash – (by GameSourceStudio) [Universal]
---
Impy
iTunes Description
Since Impy was a tiny hatchling he dreamed of exploring the depths of the underworld. Now he is old enough to fly; to leave the nest and venture out into the abyss. Guide him through the vast kingdom of the imps, deep amongst the hot fires of the Earth's core. Dodge fireballs, avoid vegetables (extremely toxic to imps), and feast on the finest delicacies the underworld has to offer. Find untold riches hidden in the endless bowels of Impy's dark domain.
Forum Thread: Impy – (by iqSoup) [Universal]
---
Kami
iTunes Description
A beautiful and relaxing paper puzzle game. KAMI is deceptively simple: fold out coloured paper to fill the screen in as few moves as possible. Relaxing and easy to pick up, you'll soon find yourself deep in contemplation to perfect each puzzle. Created by State of Play, famous for their handcrafted aesthetic, KAMI has been created with real paper in an elegant Japanese theme. KAMI is tactile, engaging and stunning to look at.
Forum Thread: KAMI – (by State of Play Games) [Universal]
---
Kingturn Underground RPG
iTunes Description
Kingturn Underworld marks the 1st chapter of our Kingturn trilogy, and comprises 74 scenarios where you can take over control of undead and monsters. Kingturn Underworld supports new character classes like Thieves, Lizards, Demons, or Heretics, as well as new weapons and armor, new environments and new sound tracks. Kingturn Underworld is a shareware game where the first 8 scenarios are free to play and the remaining 66 scenarios can be unlocked via a one-time in-app purchase.
Forum Thread: Kingturn Underworld RPG – (by Mangobile) [Universal]
---
Monster Adventures
iTunes Description
Combining the monster catching of Pokémon with the adventure elements of Zelda, Monster Adventures brings an all new blend of action/RPG gameplay! Catch, create and customize your own unique monsters, uncover an interesting story, accept quests, find loot, and level up your monsters like in an RPG, journey deeper and deeper into the wilderness like in a rogue-like, play cooperatively with your friends, battle with your team of monsters against others from around the world, and much more!
Forum Thread: Monster Adventures – (by Foursaken Media) [Universal]
---
Nodal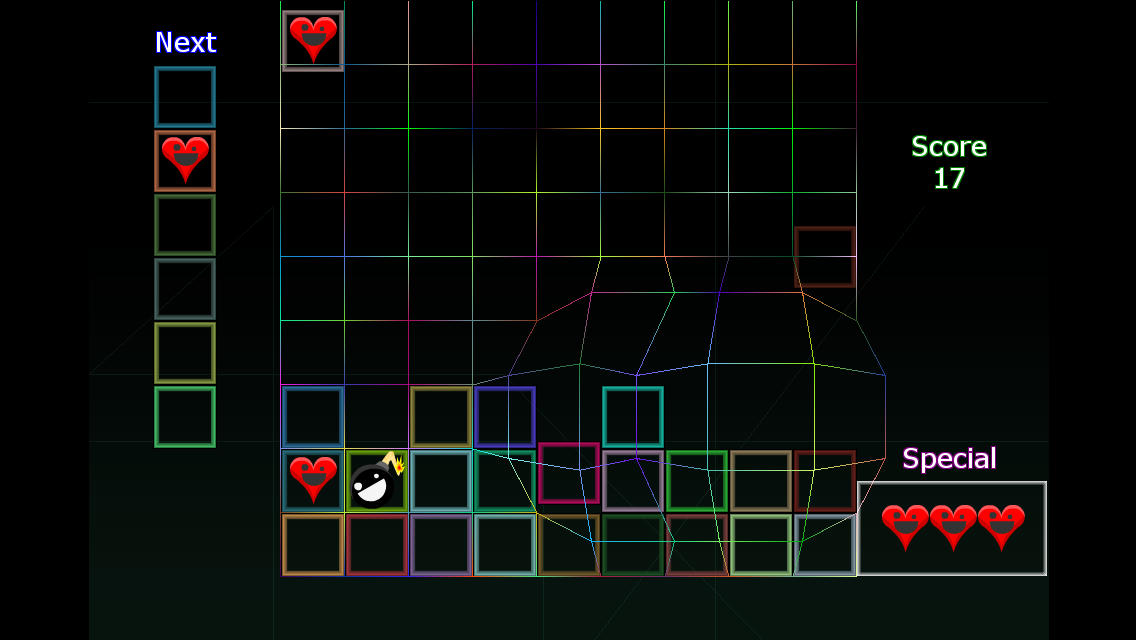 iTunes Description
Blast those Bombs. Collect those Hearts and Select the Saws! Nodal is a unique puzzle game where the player must stop the blocks building up by using the special blocks and their Special Heart Power. But It be boring if the blocks just disappeared, Nodal manipulates the grid its played on sending the nodes flying across the screen at speed. Practice makes perfect, be sure to top the high scores time and time again!
Forum Thread: Nodal [Crystal Fortress] [Universal]
---
Rakoo's Adventure
iTunes Description
Driven by his unrequited romantic desires, the charming but not very smart Rakoo leaves his cozy home in search of that special someone. A freshly picked flower, a goofy smile and off he goes! In his frantic race for survival, Rakoo embarks on a fantastic adventure in a world that's as wild and beautiful as it is dangerous. Guide Rakoo through the perils and wonders that confront him with simple single-finger gameplay. Will Rakoo find the love of his dreams? His fate is in your hands.
Forum Thread: Rakoo's Adventure – (by NAMCO BANDAI Games Europe S.A.S.) [Universal]
---
Random Runners
iTunes Description
The Random Heroes crew is back for more fun! Random Runners is a spin on the Random Heroes game in runner fashion! Play as a misfit group of heroes on their run-and-gun adventure taking on the most cliché bad guys ever, zombies! Choose your character, choose your weapon, and give 'em hell! Featuring both level based and endless gameplay mode, you can compete for high scores on the global leaderboards.
Forum Thread: Random Runners – (by Ravenous Games Inc.) [Universal]
---
Ring Run Circus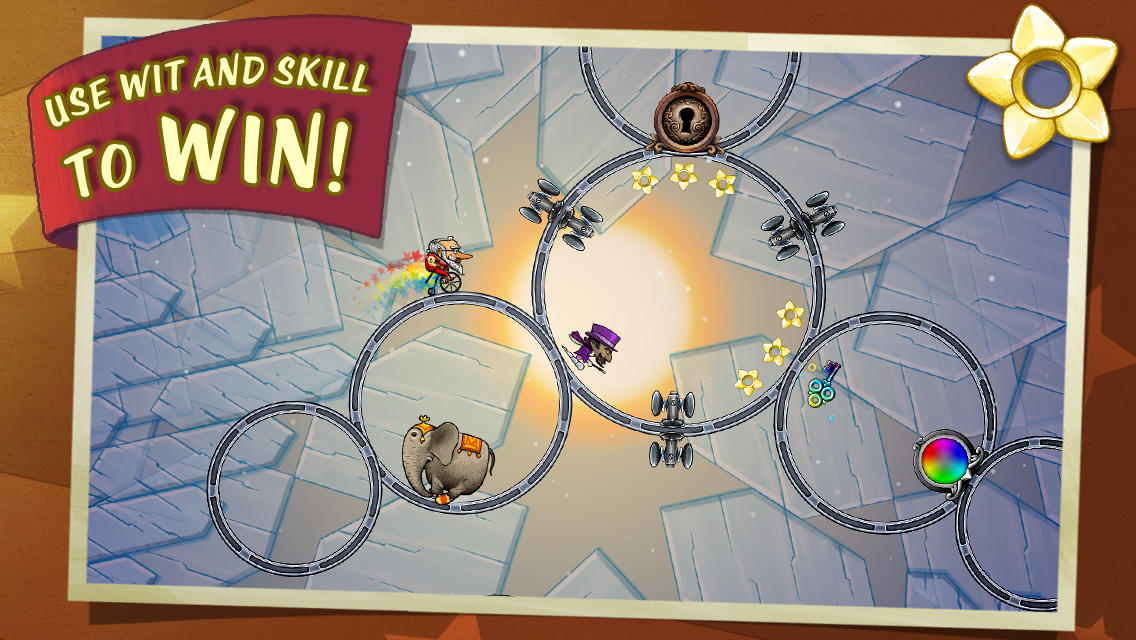 iTunes Description
Play in a dream world of connected circus rings, perform as three star acrobats and solve more than 50 tricky, skill-based puzzles in the world's first RING-FORMER. Soar and float through levels as the speedy and elegant Nina. Slap those who get in your way with proud Ned or play as Grandpa Nelson to change the order of things. Ring Run Circus is a ring-former: a platformer set on rings. Master each character and use them together to solve tricky puzzles.
Forum Thread: Ring Run Circus – (by Kalio Ltda.) [Universal]
---
Rollabear
iTunes Description
Fly, fall and roll in a ball through the magical 3D animated world of Rollabear.
Join Bubba Bear, Poppy the panda, Otis and friends in this totally original, action packed bowling adventure across three magical wonderlands.
Forum Thread: Rollabear – (by Matmi) [Universal]
---
Spellcaster: Forgotten Spell
iTunes Description
Spellcaster: The Forgotten Spell is an interactive fantasy novel set in Suidemor, where danger lurks around every corner. Solve puzzles and cast magic as you seek the Forgotten Spell, a curse cast over the King of the Elder Fey. Journey to the city of the Faeries populated by magical fey who trade in mystical crafts and weave magical spells. Encounter strange and weird creatures – trolls, leprechauns, goblins, imps and hags. Use your elven heritage to wield powerful spells as well as your wits to solve fiendish riddles and puzzles. Will you survive in this strange world?Featuring over thirty full colour images with hundreds of unique choices, your journey to Suidemor will never be the same!
Forum Thread: Spellcaster: Forgotten Spell – (by Tin Man Games) [Universal]
---
Steampunk Tower
iTunes Description
Tower defense on the rise! Take charge of the immense Steampunk Tower and help the eccentric Lord Bingham protect his precious Etherium Mine. As the Imperial Army's foot soldiers and mechanical monstrosities march into battle, fortify your epic spire with machine guns, cannons, lightning coil, saw launchers and more.
Forum Thread: Steampunk Tower – (by Chillingo Ltd) [Universal]
---
Type:Rider
iTunes Description
Play as 2 dots and travel through the ages of typographic styles and techniques.
From the rock paintings of prehistoric times to Pixel art of the 2000's, solve all the riddles by riding the most popular fonts and characters (Garamond, Helvetica, Times New Roman, Pixel, Comic Sans…) in a very captivating musical and visual environment.
Forum Thread: Type:Rider – (by Bulkypix) [Universal]