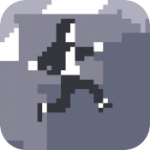 Often imitated, but never duplicated, I'd still argue that Canabalt ($2.99) is one of the best if not the best sidescrolling endless runner on the App Store. Its beauty is in the game's simplicity, both in the way the game seamlessly conveys its narrative and how it's actually played. The jumping mechanics are close to perfect, the sensation of speed is incredible, and while there have been oodles of similar games released something always keeps us coming back to Canabalt.
Jared and I dive into the history of the game, and discuss the state of the App Store around the time of its release in this episode of TA Plays:
If you haven't yet, you really need to get Canabalt on your iPhone or iPad… Or, at least give the free Flash version a shot.