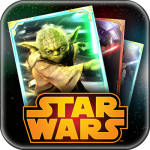 Hold on to your hats (and wallets, potentially), as Konami just announced a brand new Star Wars-centric card battling game. It's called Star Wars: Force Collection, and per the marketing blast they're doing this morning the game is going to feature "more than 230 heroes, villains, and vehicles from all six episodes" which will be used to build decks to complete quests, participate in "massive battle events," and there's even a light and dark side system.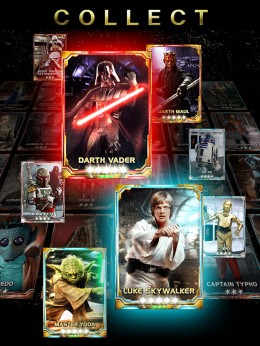 Details beyond that are basically limited to the super vague bullet list on the game's site… But, regardless, you string together the words "Star Wars" with "Collectable Card Game" and you've got my attention.
As we get more details, we'll post 'em.