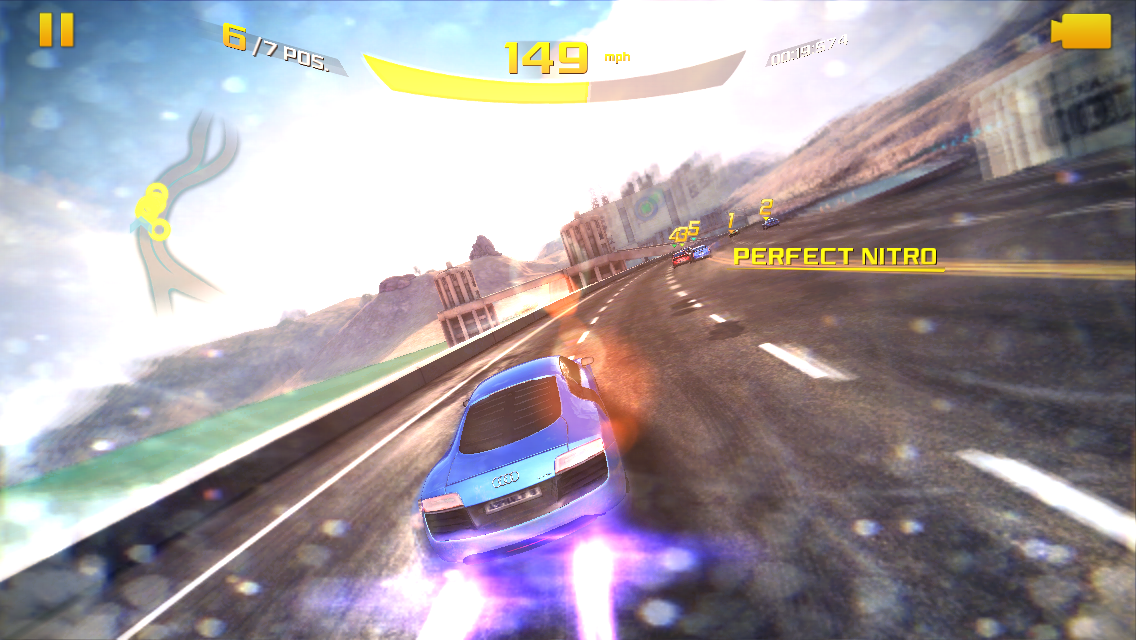 Fans of Gameloft's arcade racer have been waiting a long time for Asphalt 8. In fact, it's been over a year since Asphalt 7 hit iOS and we've been keeping tabs on its sequel as throughout its development. While delays have kept Asphalt 8 from its original release month of July, we recently had an opportunity to check out a final version of the game and it's sure looking like it'll be worth the wait.
Firing up Asphalt 8 for the first time it's obvious that Gameloft has gone the extra mile in terms of presentation. Everything from the slick tutorial to the menus to the HUD looks great. Actually, the whole game looks amazing, with loads of visual effects, beautiful models and tracks and an overall quality that I think easily rivals Real Racing 3.
Speaking of EA's racer, it looks like Gameloft won't be going the way of the freemium with Asphalt 8. A quick glance shows no timers or repair costs. In fact, all you'll see is a load of cars to buy, a ton of career missions, and an impressive amount of tracks to race them on. I also caught a glimpse of a full-on multiplayer mode complete with ranking, but I wasn't able to check it out.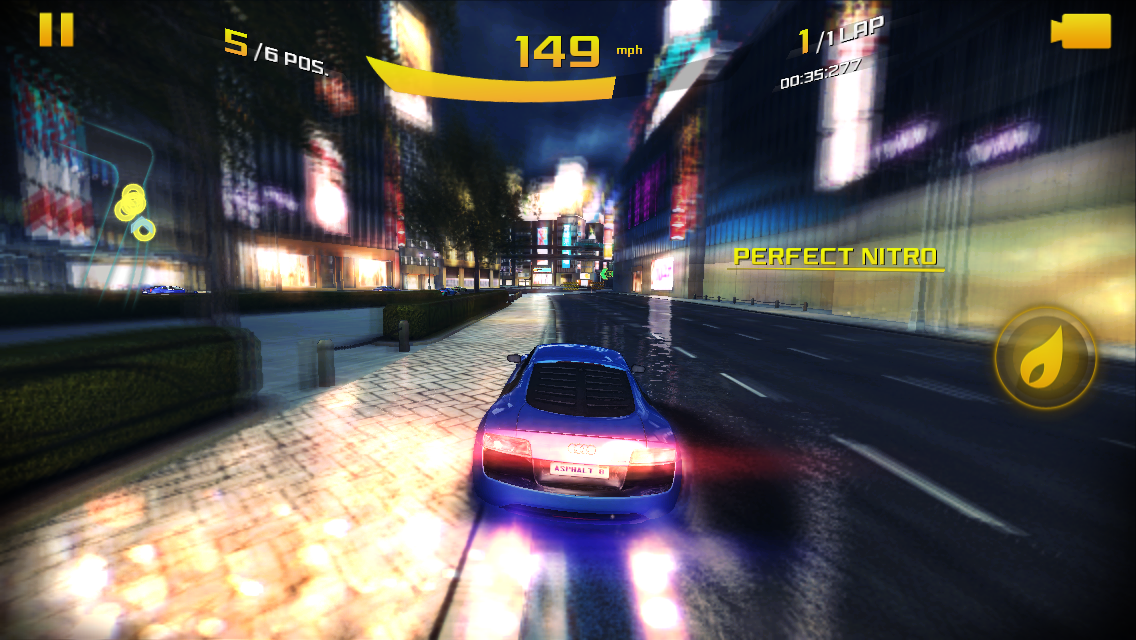 After playing with the assortment of cars and upgrades, getting into a race was a blast. The pace is fast and frenetic and the arcade feel permeates the entire race. Nitro, various kinds of ramps, tricks, oncoming traffic and the ability to cause awesome wrecks  all work to create a racing game that certainly requires skill, but also rewards creativity. Most importantly, I just had blast playing each race, as all the game's elements work together to create a fun, fast paced experience that is rarely encountered in iOS racers.
If this has piqued your interest, I've got some good news: Asphalt 8 is slated to be released next week. While it's obvious that racing fans will be picking this up, I gotta say this is looking to be my personal game of the week when it hits.