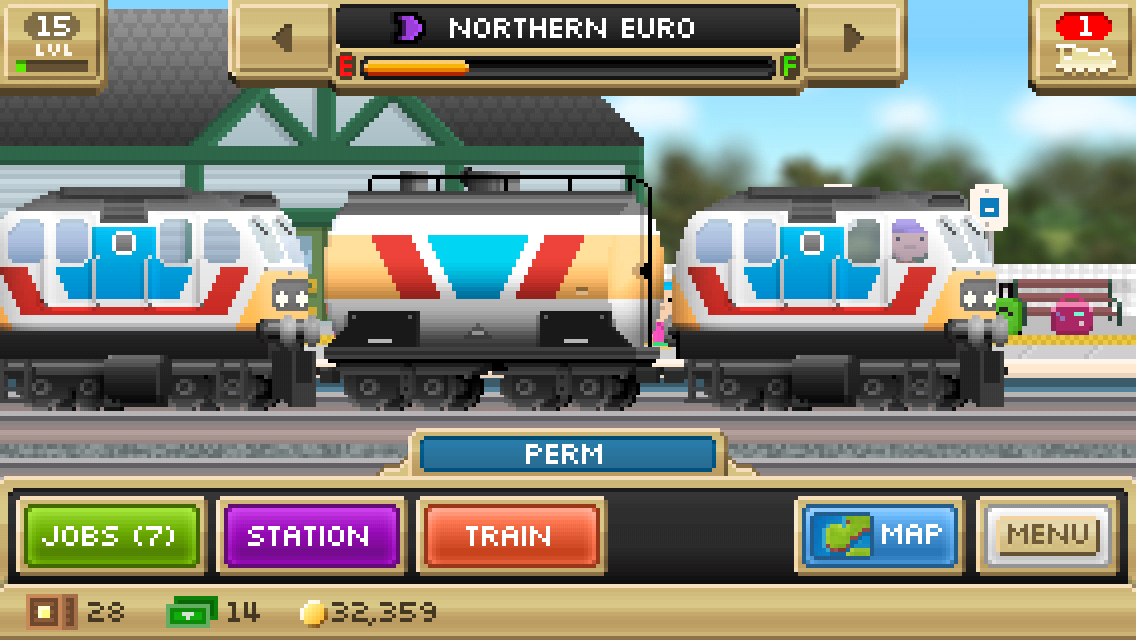 Nearly half a year since NimbleQuest, the folks over at NimbleBit look to be gearing up for their next release with Pocket Trains, another timer-based freemium game similar to Pocket Planes. While the game's cutesy visuals and overarching premise may look familiar, Pocket Trains looks to have a lot more up its caboose than one might seem. We had the opportunity to check out a recent build of the game in beta, and even at this early stage, it's looking to be a fun ride.
If you checked out our recent expose of screenshots, one might think Trains is a simple reskin of Pocket Planes. You got the pixel-art visuals, a map of the world chock full of cities, and loads of cargo to transport between them. The signature Coin/Bux currency system makes a return, as well. However, based on what I've played, NimbleBit looks to be upping the ante with a greater emphasis on logistics theory. Hub building, train management and inventory tracking look to play some importance, leading to a potentially deeper gameplay experience.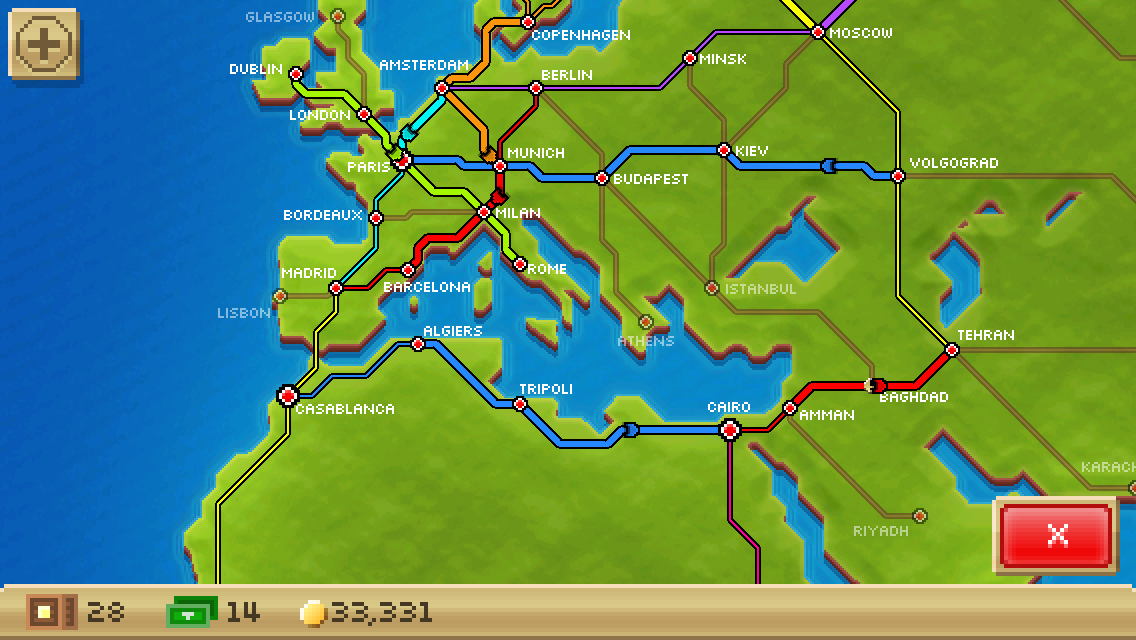 One area I'm already impressed with is Pocket Trains' improved visuals. Cargo has tons of variety, looks great and has an impressive sense of movement that was missing from Pocket Planes. It might sound silly, but the emphasis on greater variety in visuals seems to give Trains a lot more character. NimbleBit has developed a reputation for close attention to detail and I'm hoping that continues with the presentation in Pocket Trains.
I enjoyed Pocket Planes, but thought the gameplay might have been missing a certain amount of focus I found in Tiny Tower and Pocket Frogs. With Pocket Trains, I'm hoping NimbleBit recaptures that desire for continuous play and so far that looks to be the case with its take on train transportation. I'm actually very interested in Pocket Trains' emphasis on track management, which should require significant shift in perspective for anyone that has had any exposure to its previous time management titles. So far, I like what I've seen so far, and I'm hoping that gameplay I've experienced scales well.
Pocket Trains is currently in early closed beta. While NimbleBit hasn't given any word as to a potential release, I'm hoping it's sooner rather than later.