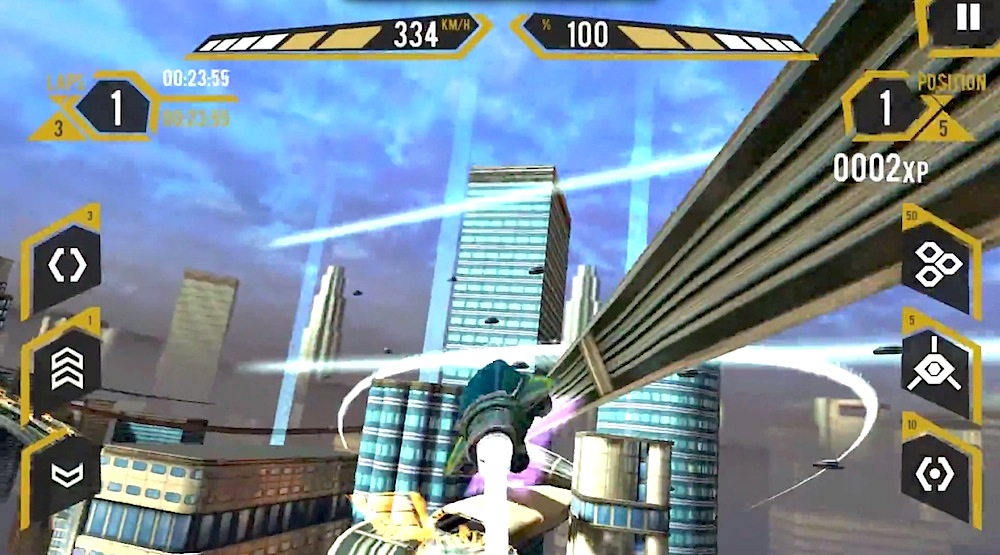 Whoa! A proper sequel to 2012's ultra-slick, anti-gravity racer Flashout 3D is rushing down the pipeline. Flashout 2, as it's being called, will feature a "redesigned and an enhanced" career mode, new challenges, and multiplayer. Also, like most sequels, it'll feature better physics and visuals than its predecessor, the game's creator promises on our message board.
Want to see it? Great! We've got a trailer just below this text stuff. Note: we advise that all potential viewers buckle in and jack up the volume to truly enjoy the beautiful sounds of the trailer's dub-step soundtrack.
Flashout 2 is due out later this winter across iOS, Android and even Mac and PC. You bet we'll be keeping our eyes on this one as development continues. Stay tuned!