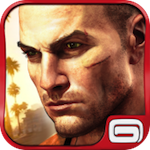 Gameloft's open-world game, Gangstar Vegas (Free), received some content love the other day via a big, almost "Mad Max" themed update. Specifically, a quest tree under the name "Mojave Apocalypse" was added, bringing in 11 new missions and three new enemies. Jason also got a new suit suitably themed for the post-apocalyptic shenanigans, as well as a new mohawk because mohawks are totally "in" during the end of the world. Everyone knows that.
Some of these new missions, by the way, include two new types: Skydive and Delivery. The skydiving was a point of emphasis in this update, as Gameloft has "reworked" the free-fall feature of the game to allow users to "fully control [their] skydiving."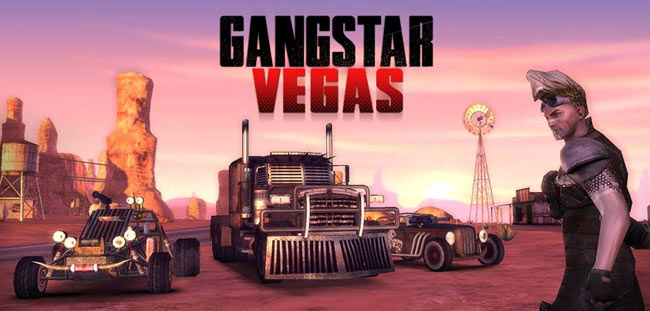 Also, the controls? They've been reworked. Bug fixes and tweaks are also a part of this package.
For what it's worth, Gangstar Vegas is a pretty competent open-world shooter game, and it's easily the best original one for iPad and iPhone. Despite some control issues, we had some bursts of fun when we gave it a shot around launch.