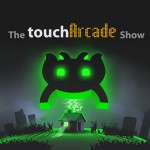 On this week's episode of the TouchArcade Show, we blast through a conversation about an unusual camping trip in order to bring you the latest and greatest in iOS. At the top of the show, we discuss Pacific Rim again. Later, we dive into the next great strategy game on iOS Rymndkapsel and an old favorite Infinity Blade 2.
After the break, we touch on competitive gaming and what it's like to watch a StarCraft 2 match. Somehow, we also end up chatting about Joseph's first League of Legends match. Talk about a show, right? We hit on just about everything.
If you'd like to give us a listen, go ahead and do so below by hitting on of the links. You can also subscribe to us via iTunes and Xbox Music. The latter method is the easiest way to get us since the downloads are instant and happen in the background.
iTunes Link: The TouchArcade Show
Zune Marketplace: TouchArcade.com Podcasts
RSS Feed: The TouchArcade Show
Direct Link: TouchArcadeShow-113.mp3, 40.1MB
Fun show this week and we hope you enjoy. And now, here are your show notes:
GAMES
FRONT PAGE