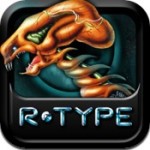 In November of 2009, in a still fairly young App Store, it was a pretty big deal when we first learned than an official port of the classic side-scrolling shooter R-Type would be coming to the iPhone. It wouldn't be until August the following year when it finally did release, but it was worth the wait as the iOS R-Type was a thoughtful port of the original game that worked really well with its various touchscreen control options.
Well, as you may or may not know, that original iOS port of R-Type was developed by DotEmu and published by EA, and at the beginning of the year that publishing deal expired and the game was subsequently pulled from the App Store. DotEmu decided to take that opportunity to polish up the game with a few new features and fixes and re-release it under their own label, which brings us to the R.Type (with a dot, not a dash) that hit international App Stores today and will be available in the US at 11pm EST tonight.
First off, this version of R-Type is extremely similar to the EA-published version before it. Not surprising, considering it's a port of a 25-year old game, but in terms of features it retains most of what it had before. There is the option for direct touch control or a virtual pad, and in this new version you can place the virtual buttons anywhere you'd like on the screen. The option for tilt controls, however, appears to be absent in the new version.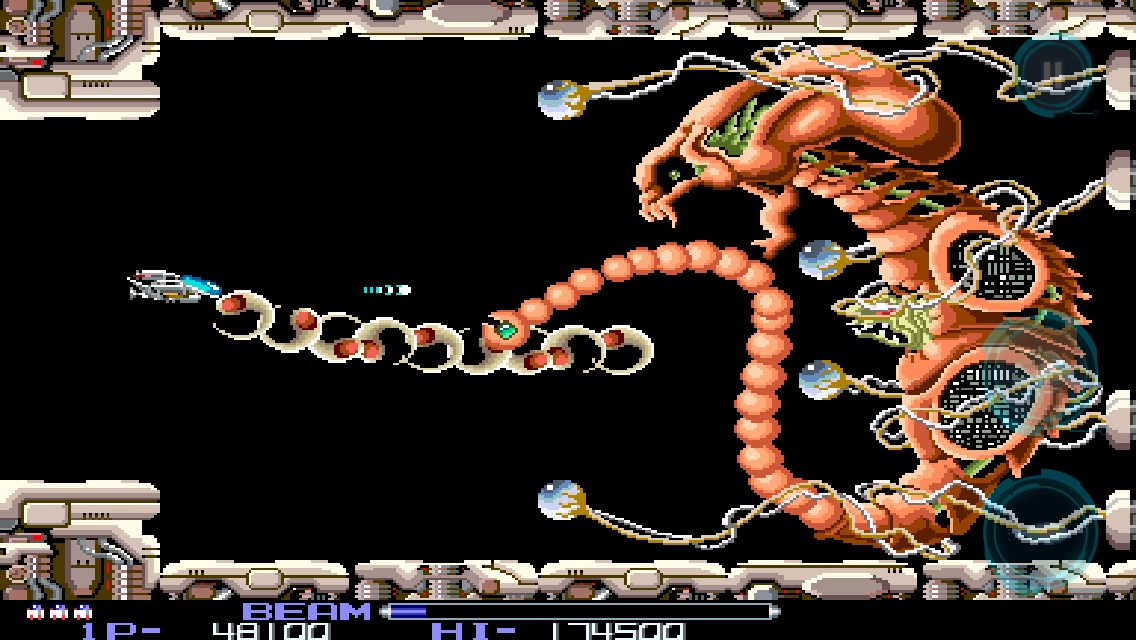 You also get all the neat video features we've come to expect from DotEmu releases. A video filter can be toggled if you prefer sharp edges on your pixels or a more smoothed out look. Also an option for scanlines, if you really want to relive the old arcade days. Finally, there's an option for a windowed version in its original aspect ratio or running full screen, which fills up the widescreen of the iPhone 5 nicely. Sadly, it looks like the "faux arcade cabinet" option from the first version isn't present here.
Wrapping things up, this new release of R-Type features Universal iPad support and Game Center integration for leaderboards and achievements. It also features the Normal difficult mode as well as an Unlimited mode which gives you as many lives as you need, which could be a lot as R-Type is notoriously difficult. There's an unlockable Insane mode too if you're up to snuff, and once you've beaten a level in any mode it becomes unlockable from the stage select screen so you can play through specific levels without going through the whole game.
If you own the original EA-published version of R-Type, the biggest reasons I can think of to re-purchase this new version are for widescreen and iPad support. The handful of other new features are great too, but at the end of the day there's still the stellar 1987 arcade shooter at the core of both games, so it really depends on what's most important to you. If you're interested in picking up R-Type when it hits the US App Store tonight add it to your TouchArcade (Free) Watch List to get a reminder when it's out, and be sure to see what folks in our forums are saying about this new release.
International App Store Link: R.TYPE, $1.99 (Universal)