Did you know that today marks the 4 year anniversary of Team 17's classic artillery game Worms ($1.99) dropping in the iOS App Store? No? That's ok, that would be sort of weird if you did know that. Anyway, to mark this momentous occasion Team 17 has announced that a third entry in the series, called Worms 3 naturally, is heading to iOS later this year.
Wait, third entry I'm hearing you ask? Aren't there like fifty billion Worms games already? Yep, there sure are, however this would be the third game since the series rebooted with just plain ol' Worms back in 2007, followed by Worms 2: Armageddon ($4.99) in 2009. There were a bunch of other games in between those ones too, but, just go with the whole Worms 3 thing, okay?
So what can we expect from this forthcoming Worms 3? Well, a lot of stuff actually. A new Class system for your Worms breaks each one into Heavy, Scientist, Scout and Soldier classes for more strategic play. There's also a new Card system where you can earn in-game rewards and use them to purchase bronze, silver and gold cards to help you out in battle. Here's a bunch of screens from the new Worms 3.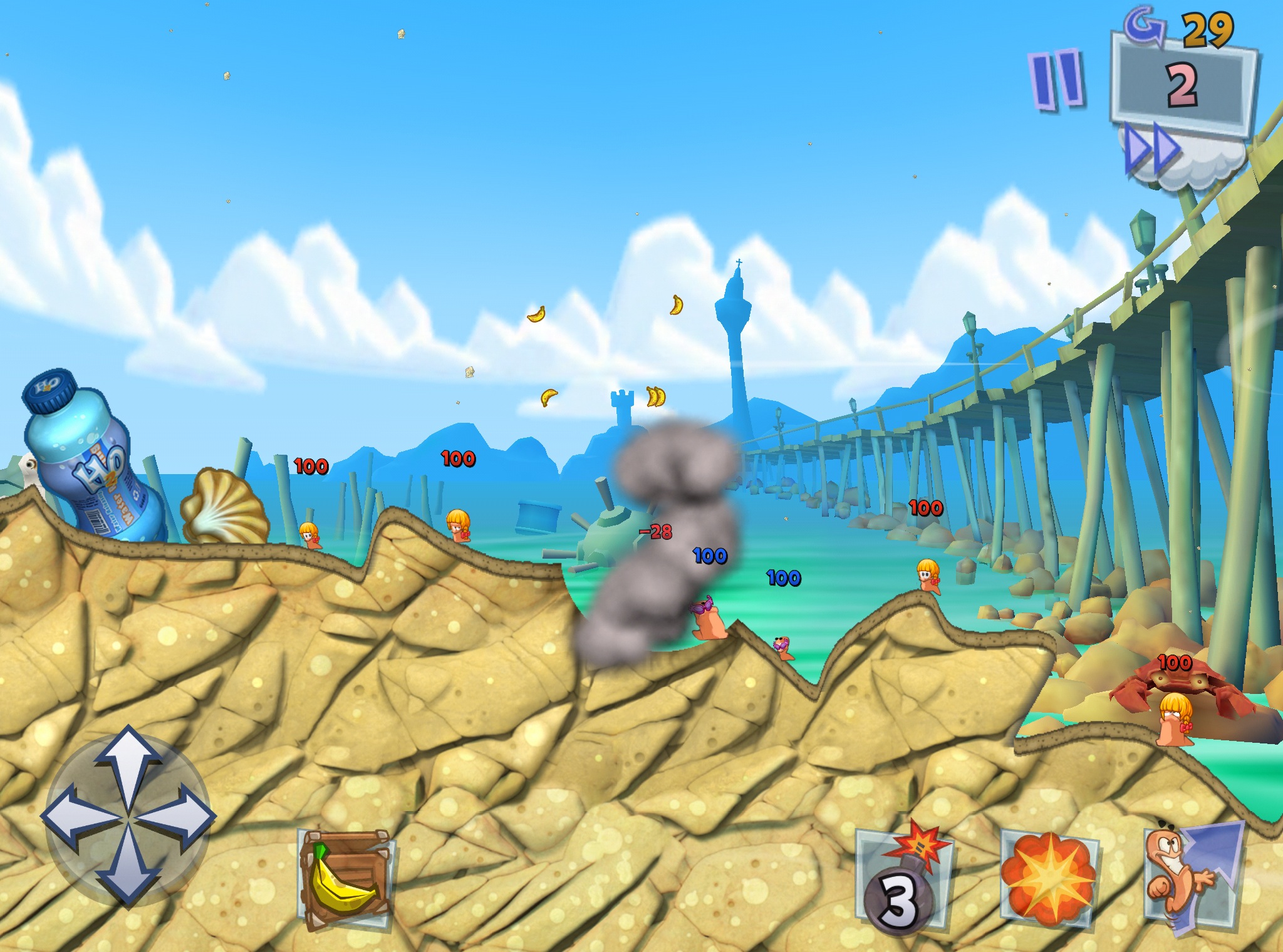 Worms 3 will also boast new graphics, a streamlined UI and menu system, a new d-pad control option in addition to the regular touch control scheme, 4 environmental themes: Beach, Spooky, Farmyard and Sewer, 27 single player missions and a new single player Bodycount mode, and of course asynchronous online and local multiplayer modes. There will also be new weapons like a Black Hole Grenade and some returning favorites like the Homing Pigeon and the Old Lady.
Worms 3 will be exclusive to mobile and is set to launch sometime in Q3 of this year. No pricing was announced, but it sounds like all the pieces are in place for a free-to-play model, though I'm just speculating. If you have room in your life for just one more Worms game, then set your sights for later this year when Worms 3 hits iPhone, iPod touch and iPad, and stop by the thread in our forums for some discussion while you're at it.