Well, it's been a pretty crazy Wednesday, especially with the surprise release of Deus Ex: The Fall ($4.99) super early this morning. There's a heap of other games out as well, in case the whole cyberpunk thing isn't really your jam.
Bloody Harry
iTunes Description:
This cook is bloody serious about his organic food recipes. Join "Bloody Harry" on his hunt for vegetable-zombies! There's a neverending supply of Weapons, Ammo and reasons to chop, smash and shoot them into pieces. While you fight your way through the hordes of foul creatures, you'll eventually climb the career ladder in the global highscore list.
Forum Thread: Bloody Harry – (by FDG Entertainment) [Universal]

---
Call of Mini: Zombies 2
iTunes Description:
Another ZOMBIE OUTBREAK in the sequel to the worldwide smash-hit Call of Mini™ Zombies. Secondary weapons and a combo system have been introduced to the game. Fight off hordes of zombies and take on powerful bosses to save the world again!
Forum Thread: Call of Mini: Zombies 2 – (by Triniti Interactive Limited) [Universal]

---
Deus Ex: The Fall
Review: 'Deus Ex: The Fall' Review – Console Gaming Stuffed into a Mobile Package
I could probably just go on and on about Deus Ex: The Fall, but the bottom line for me is that despite a few hiccups here and there it's one of the finest first-person shooters ever released for mobile platforms. It reeks of "console quality" in terms of story, production values and visuals, and it's just straight-up fun to play. If you are a huge Deus Ex nut and are wondering if The Fall lives up to the series' lofty expectations, I don't think I can answer that. However, on its own merits, I've enjoyed just about everything in The Fall from the gameplay to the story and all that's in-between.
Forum Thread: Deus Ex: The Fall – (by SQUARE ENIX) [Universal]

---
Fallen World
iTunes Description:
Fallen World takes place in a post-apocalyptic world ruled by a machine army. Take the role of a deadly Cyborg Ninja; hack and slash your way through endless waves of robot enemies. Summon soldiers and torrent defense units into battle. Protect a young cyborg that holds the key to dismantling the mainframe and machine network.
Forum Thread: Fallen World ™ By Oddity [Universal]

---
Pacific Rim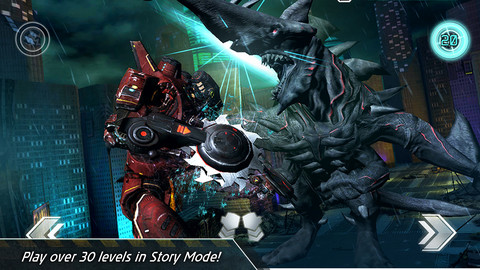 First Impressions: Tonight's 'Pacific Rim' Release Combines Massive Robots with 'Infinity Blade'
From what we've gathered from the commercials, Pacific Rim is a movie about giant robots fighting for the future of mankind when aliens invade. That premise can't get more video game-y. It feels like a love letter to the medium. Sadly, the upcoming game based on the movie doesn't capitalize on much more outside of this ludicrous premise.
Forum Thread: Pacific Rim – (by Reliance Big Entertainment UK Private Ltd) [Universal]

---
Sprinkle Islands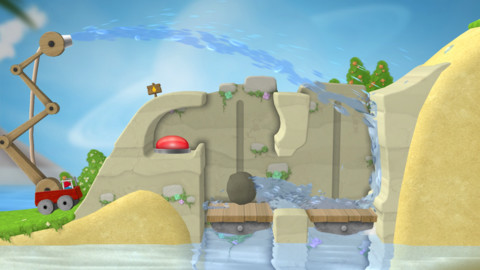 First Impressions: 'Sprinkle Islands' Is Like 'Sprinkle' But With More Sprinkling
Technically, Sprinkle Islands is a new title in the Sprinkles series, but we're thinking about it as more of a stand-alone expansion pack than a full release. The reasoning here is pretty simple: outside of new levels, Islands doesn't bring a whole lot of new to the table. It's the same charming, cute, and occasionally challenging game that you may have just grabbed on the cheap, except with 48 new levels to explore.
Forum Thread: Sprinkle Islands – (by Mediocre AB) [Universal]

---