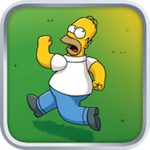 The Simpsons: Tapped Out (Free) continues to grow, as EA adds more and more content to the core game. The game's latest update — bringing it to version 4.3 — sees the addition of new buildings, a new character, new quests, and Waterfront Property.
Specifically, EA is going with a summertime theme with all the new stuff. The thirty new plots of land added in, for instance, includes plots set on the water. The new buildings and decorations give you access to places like Springfield Squidport and various bits of boardwalk-y stuff, like, say, a ferris wheel. There's also new quests associated with the new character addition, the Sea Captain.
This all available for download now. All you've got to do is update your app. Insert clever The Simpsons joke or reference here.