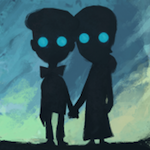 Oh, cool: Double Fine's The Cave is heading to "iOS" at some point this summer, TouchGen has confirmed after getting some hands-on time with the upcoming FingerPad version at E3 2013.
The Cave, if you're unfamiliar, is a puzzle slash adventure game that tasks players with taking a team of three (out of seven) characters into a talking cave on a quest for fame and fortune. Unfortunately, what they get instead are reality checks. It's a pretty good game built by a studio that knows how to write funny stuff and make adventure titles.
According to TouchGen, The Cave on mobile is set to be gesture-based. So, drags, swipes, and taps instead of virtual stick and buttons. Also, it apparently looks pretty good. We hope we'll be able to get our hands on with it pretty soon.
[via TouchGen]