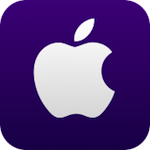 Every year during WWDC, Apple dishes out its Apple Design Award to a handful of iPhone, iPad, and iPod touch apps that do the following: "raise the bar in design, technology, and innovation." That's pretty lofty stuff. Usually, a few games get to walk away with an award. This year, a total of four games got one. Here's the list:
All of these games do something interesting on touch, and maybe more importantly, all take advantage the systems and features Apple has put in place for creators. You know, stuff like iCloud, Game Center, and in-app purchase. It kinda goes without saying, but all of these games are totally worth your time.
If you'd like to see what else won, head over to Apple's Design Awards page.