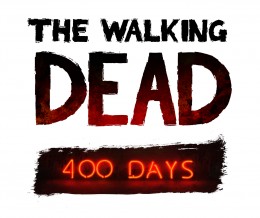 Oh, man, check these out: Telltale Games has just released a new teaser trailer and some promotional images for "400 Days," the all-new DLC episode coming to The Walking Dead: The Game at some point later this July. In these assets, you'll get a glimpse of the trouble these new survivors run into, as well as a peek at the setup.
As we've covered before, 400 Days is a single episode that covers five different stories about folks, apparently, on the run during the zombie invasion. It looks pretty rad, but that's kind of a given isn't it?
Here's the plot summary from Telltale:
The Walking Dead: 400 Days chronicles the horrific aftermath of the undead outbreak through the eyes of five new characters as they struggle to survive the first 400 days of the apocalypse. Playable in any order, the five connected short stories are centered in and around a Georgia truck stop, where players will be thrust into horrifying situations that will test their morals and control the flow of the story through their decisions and actions.