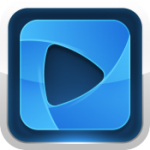 You may have noticed something called Everyplay integrated into some of the iOS games you've been playing recently, and at WWDC this week we sat down with a representative from Everyplay to talk about how the system has been doing and what's in store for its future.
If you aren't super sure just what Everyplay is, in a nutshell it's a slick video replay system that allows you to capture portions of gameplay and share the clips with others. It's currently integrated in more than 70 iOS games, and you can get a complete list over on their website, but so far their most successful integration in terms of numbers has been with Rovio's Bad Piggies (Free). Everyplay was added into Bad Piggies just about 4 weeks ago, and already there have been more than 100,000 replays shared in that game alone (116,809 as of this writing, in case you were curious).
The huge number of Bad Piggies players plus the customization aspects of creating various vehicles in the game has combined to create a very attractive reason to save and share the replays of particularly interesting vehicles or level completions using Everyplay. If you haven't checked out Everyplay yet, grab one of the games that uses it from the list linked above and check it out. It's surprisingly easy to use and actually a lot of fun.
One of the big features heading to Everyplay in the next month or so is integrating the front-facing cameras on iOS devices to record you as you play, allowing you to lay out your own voice commentary during your captures. Hey, it's like you can do your very own TA Plays videos! What's even more interesting is that the front camera capture can actually be integrated into parts of the game itself, showing what's happening through the camera right in the game in real-time. It's weird to explain, so here's a quick clip of one of the developers showcasing this functionality.
Recording gameplay and commentary videos to share with others has become increasingly popular in recent years, most evident in the fact that this kind of functionality has been baked into this next generation of home consoles. Everyplay offers a simple solution for getting a similar functionality in mobile games, and it seems like it's only going to continue gaining in popularity. I've personally had a ton of fun recording Everyplay videos in various games in recent months.
If you're a developer looking to integrate Everyplay into your game, check out their developer portal for access to the SDK and get information on just what you need to do to get started. I'm no programmer but it all sounds really easy, and in fact you should check out this video which shows how basic integration of Everyplay into a Unity game can be done in just 2 minutes. If you're simply a gamer which thinks the functionality of Everyplay looks cool, check out one of the games that uses it or browse through other players' videos using the standalone Everyplay app, and keep an eye out for new features and more games coming down the pipe in the near future.