At the WWDC 2013 keynote, app developer Anki took the stage and debuted a bluetooth-powered app called Anki Drive that pairs with robotic cars, giving them the ability to drive around a printed race track. According to the keynote, the cars know where they are and can react to obstacles in real time.
During the event, Tim Cook said, "Anki uses iOS devices and the iOS platform to bring artificial intelligence and robotics into our daily lives."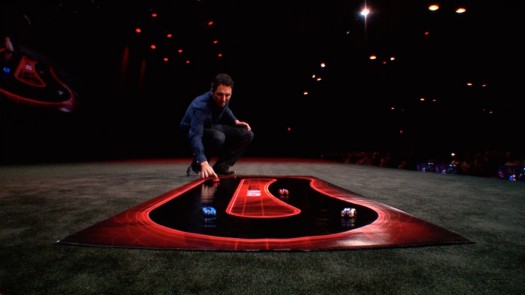 Anki is billing Anki Drive as a "real world video game" because the cars can also be programmed. The wait for this won't be long, either — it's apparently due out at some point today.
[via MacRumors]