If you listen to the podcast, or any recent TA Plays video, you'll know that Brad and I are crazy about League of Legends, the free to play MOBA that's apparently the most popular game in the world right now. So, it'd only make sense that were similarly super stoked for OpenFeint veteran Jason Citron's new title, Fates Forever. Check out the single screenshot that's been released so far: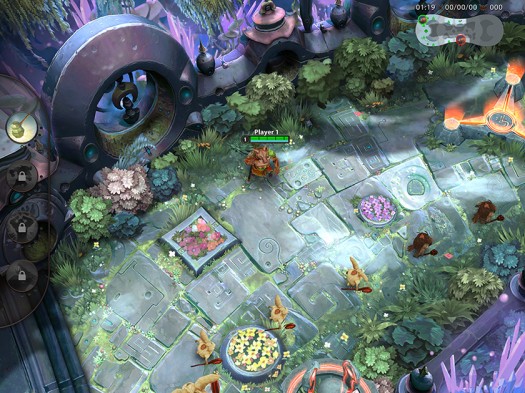 As mentioned in our forums, this is the first title from Citron's new outfit, Hammer & Chisel, and they believe that while a ton of people are out there buying tablets right now, there really just aren't that many deep and complex games available for them. Enter Fates Forever, a MOBA that is coming this summer exclusively to tablets with support for the whole iPad line save the super-old O.G. iPad and eventually even Android tablets.
Needless to say, we're going to be keeping a close eye on this.