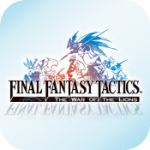 If there's such a thing as a quadruple take, that's what I did this morning when I saw the latest Final Fantasy Tactics ($13.99) update appear on my device. This might be the most significant update that Square has done on one of their iOS games, and I couldn't possibly be more stoked to seeing them giving some love to such an incredible title.
First off, they've totally redrawn the game's graphics. You could argue that the game has lost a bit of its "retro charm" with such sharp sprites now, but overall it looks tons better. Additionally, they've totally redone the animation system so choppy animations and spell effects are a thing of the past. Last, but certainly not least, is full iCloud save game support allowing you to migrate your game data across multiple devices.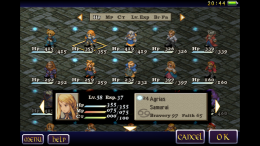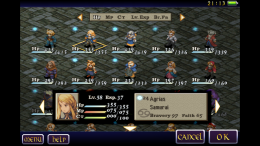 Old sprites left on the left, new sprites on the right. Thanks L.Lawliet!!!
iCloud works a little weird in that it doesn't transfer your specific save state, but rather, just your "memory card" save game between devices… But, hey, that's still really awesome especially for a game with this kind length and depth.
…Oh, and it's half off. If you need any more convincing, check out our review, which admittedly is a bit out of date now that the iOS port has been so significantly tweaked and upgraded. Don't miss this classic tactics game, which has only gotten better with this update.