At PAX East this past March, the big news hit that the ultra-popular desktop and console strategy title XCOM: Enemy Unknown from Firaxis would be heading to the iPad. Exciting news as the game seems like a perfect fit for the touchscreen, and even better that lead designer on the project Jake Solomon assured fans that there wouldn't be any gross IAP in the game, something that has become a concern in the world of mobile games.
Today, Solomon spoke to the folks over at Joystiq and offered up some more details as well as some screens of XCOM straight from an iPad. Solomon reiterates the position that the game will be a great fit for the iPad, and although turn-based strategy games are one of the oldest genres in gaming it's actually a "happy accident" that they're the most well-suited for these new, emerging touchscreen platforms.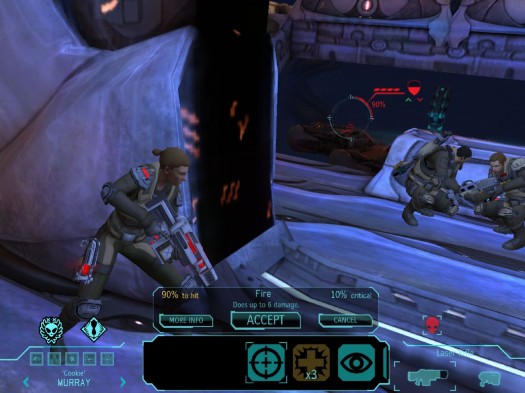 He also hammers home the point that XCOM on iPad won't include in-app purchases, saying "We designed XCOM to be a complete experience out of the gate, and for that we're charging a premium up-front price. There won't be any in-app purchases because we're going to give people this big, huge experience for an up-front price. It's a model I think core gamers are familiar with – I mean, the other model certainly works, but not for us." Amen, Mr. Solomon.
Other topics include how using the Unreal Engine for the game made deploying to multiple platforms like the iPad possible, as well as how the iPad version will be almost completely in-line with what is offered on desktop and consoles in terms of content and features. Hit up the source link for the full interview, and gear up for XCOM: Enemy Unknown to head to your iPad at some point this summer.
[Joystiq]