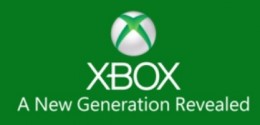 Hey! In the next few moments, Microsoft will be revealing its Next Big Thing: the follow-up to the Xbox 360. This event, which is taking place at Microsoft's campus, is available to watch at a couple of places, including Xbox.com, GameTrailers and your own Xbox. You can also catch it on Spike TV, if you've got a television handy. Aside from those streams, IGN is also streaming it live via YouTube. Check it out:
NOTE: For some weird reason the live streaming embed isn't working quite right in some browsers. If you're having issues, give Google Chrome a try which seems to work fine.
Word on the street is that Microsoft will be announcing a bunch of phone and tablet support. What we do know is that we'll see some games and services at the event. Specifically, the next Call of Duty title, Call of Duty: Ghosts, is going to get some airtime, in addition to the next generation of EA sports titles, including a UFC and FIFA game. Who knows, maybe even that next entry in the NBA Live franchise will finally appear. Who knows! That's half the fun.
The event should be pretty cool, and, hey, even if mobile doesn't get all the showtime, this is a big deal in the industry that'll set the tone moving into E3 and for the next-generation of video game playing devices.