Back in March it was announced that Games Workshop was teaming up with Slitherine to bring a then-unspecified Warhammer game to PC and mobile, and today the developers have released the first concrete information on the upcoming title. Officially titled Warhammer 40,000: Armageddon, the hex-based turn-based strategy title will take place in the "Battle for Armageddon" setting in the Warhammer 40,000 universe.
More specifically, it's set during the Second War for Armageddon and you'll lead the Imperial Armageddon Steel Legion, along with help from various Space Marines, against the evil Orks. There will be more than 30 major scenarios that make up the single-player campaign, complete with more than 100 different kinds of upgradeable units and a set of maps designed specifically for multiplayer bouts. Here is a promo image that accompanied the announcement: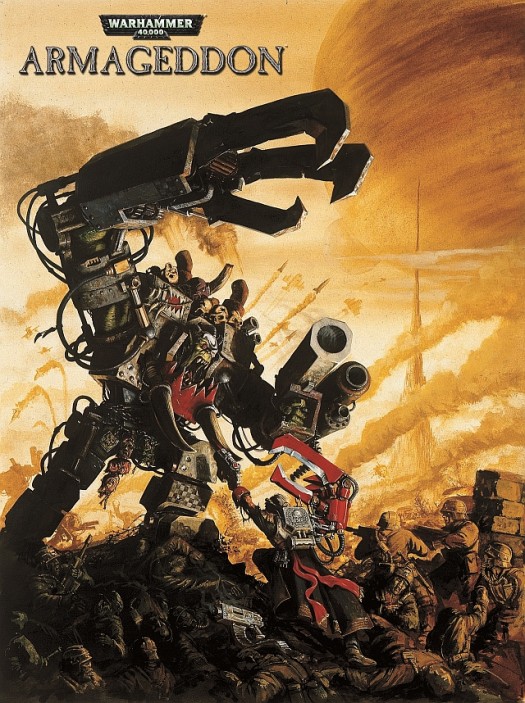 You'll likely recall that there's an assortment of Warhammer-related games on the horizon, including Space Hulk from Full Control, Warhammer Quest from Rodeo Games, and an unspecified Warhammer game from Roadhouse Interactive. For their part, Slitherine are masters of strategy titles and you may have already enjoyed their current iPad offerings Battle Academy ($19.99) or Slitherine's Legion ($9.99), so it's exciting to see what they'll bring to the table in the Warhammer universe.
Warhammer 40,000: Armageddon is slated for a Q1 2014 launch, so settle in and expect much more on this title as we draw closer to then.