It's kind of a weird week this week, there's a lot of games coming out at least compared to previous weeks but quite a few of them aren't spinning our proverbial clocks- At least in first impressions. Regardless, we look forward to spending more time with these titles to see how many of them grow on us. Also, if you've got an iPad just stop what you're doing and scroll down to Frozen Synapse.
All Glory to the Pixel King!
iTunes Description:
Exciting news citizen! Our glorious King has passed a new law, specifically stating that 'The King's castle must at all times be at least 42% grander, cooler and shinier than those of his enemies.' The time has come for you, brave citizen, to fight for, and almost certainly die for, your King's noble dream to one day have his own private waterpark!

Build an awesome fortress, stuff it with soldiers, catapults and whatnot, and lead your army into battle against other players' castles in devious turn-based combat!
Forum Thread: All Glory to the Pixel King! – (by Steve O`Gorman) [Universal]

---
Bombcats
First Impressions: 'Bombcats' is a Physics Puzzler that Combines My Love of Cats and Explosions
In case you hadn't noticed, Chillingo had taken a short hiatus from their normal weekly release pace, but are back this week with – wait for it – a physics puzzler. It's called Bombcats and being a fan of both cats and explosions I took it for a quick spin this morning. It's cute, plays well, seemingly has loads of content, and it's also somewhat unremarkable.
Forum Thread: Bombcats – (by Chillingo Ltd) [Universal]

---
Can Knockdown 3
iTunes Description:
Challenge your aim, hone your precision, and push your puzzle-solving skills to the next level in this insanely addictive game. This installment takes the critically acclaimed Can Knockdown series to all new heights- the physics-based carnival gameplay you know and love- and adds unique puzzles, adrenaline-charged challenges, and even more explosive action!
Forum Thread: Can Knockdown 3 – (by Infinite Dreams Inc.) [Universal]

---
Cat Raid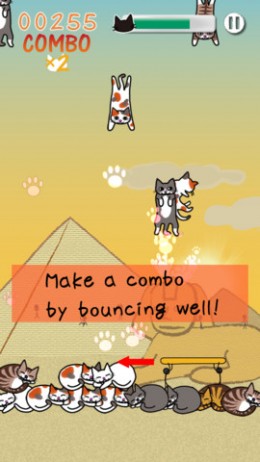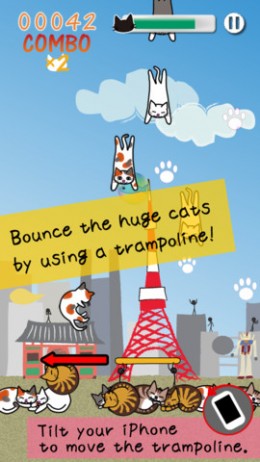 iTunes Description:
Defend the Earth from the attack of huge cats from outer space!
Bounce the flying cats by using a trampoline.
Forum Thread: Cat Raid – (by Ho't unite)

---
CastleMine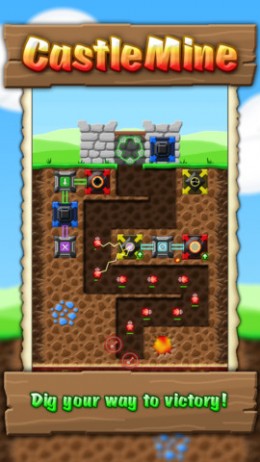 iTunes Description:
Defend your castle from the evils that lurk below in this unique strategy game! You will need to dig deep into the earth to uncover treasures and destroy the enemies threatening your castle.
Forum Thread: CastleMine – (by Stephen Yap) [Universal]

---
Chasing Yello Friends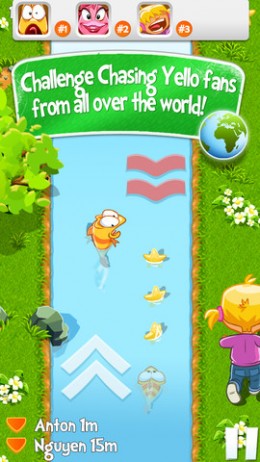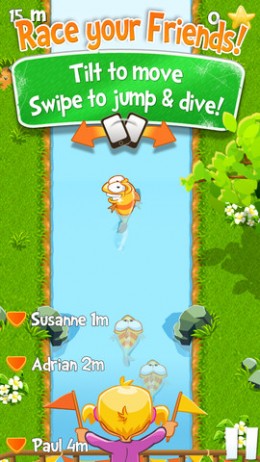 iTunes Description
Fun-filled multiplayer fish racing:

– Challenge Yello fans from all over the world!
– Race against your friends in real time!
– Endless number of random tracks!
– Avoid the obstacles and catch all the power-ups to get to the finish line first!
Forum Thread: Chasing Yello Friends – (by dreamfab) [Universal]

---
ERA Deluxe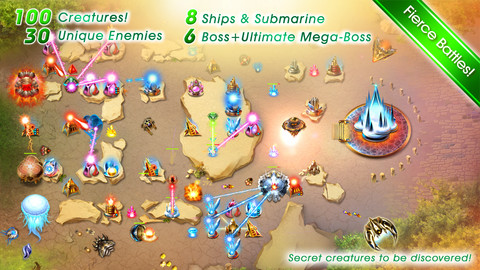 iTunes Description:
ERA Deluxe is here! A beautiful Sci Fi TD game for iOS!
Forum Thread: ERA Deluxe – (by Forest Moon Games)

---
Fire & Forget The Final Assault
First Impressions: Upcoming Release 'Fire And Forget: The Final Assault' Isn't So Great, Interplay Apparently Still Around
Fire & Forget: The Final Assault is an arcade post-apocalyptic racing game that's set to debut tonight alongside a bunch of other new releases. You can catch a look at it below, but you should probably avoid the actual product. It's not good. The driving feels super floaty, the car-to-car combat is bland, and the production elements aren't stellar. That isn't to say there aren't some neat ideas buried in it. After all, who doesn't like the idea of driving around a laser-equipped car that can spontaneously morph into a fighter plane? But, the execution isn't great, making it a pretty forgettable game as a whole.
Forum Thread: Fire & Forget The Final Assault – (by Microids) [Universal]

---
Frozen Synapse for iPad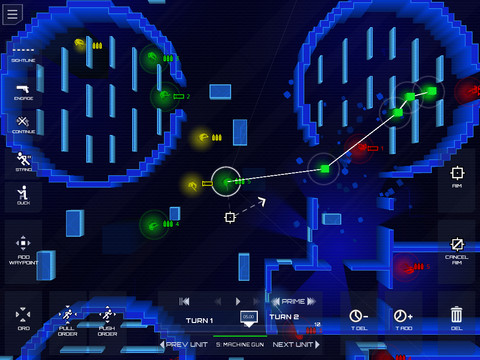 First Impressions: 'Frozen Synapse' Hitting Tonight On iPad
Frozen Synapse on iPad is one of the few notable "core" kinda releases this week, and it is what you think it is: a pretty straight-up port of an imaginative PC title that got a bunch of awards and praise. This version sees the addition of one-tap touch controls, as well as cross-platform play.
Forum Thread: Frozen Synapse – (by Mode 7)

---
Gravity Guy 2
First Impressions: 'Gravity Guy 2' is a Big Departure from the Original, but Fun in Its Own Right
The original Gravity Guy ($0.99) popularized the whole "gravity flipping" mechanic on mobile back in 2010, but the long-awaited sequel does away with that entirely in favor of a more traditional – though still innovative – endless runner formula. Gravity Guy 2 won't have you frantically switching between running on the ground or the ceiling in order to get through its puzzle-like levels, as in the original.
Forum Thread: Gravity Guy 2 – (by Miniclip.com) [Universal]

---
Jacob Jones and the Bigfoot Mystery : Episode 1
(Trailer from PlayStation Vita version of the game!)
iTunes Description:
A small boy, his big new friend, and a huge problem.

Join Camp Eagle Feathers' newest 'Brave', Jacob Jones, on an amazing adventure to uncover just what is going on at Camp Eagle Feather.
Forum Thread: Jacob Jones and the Bigfoot Mystery : Episode 1 – (by Lucid Games) [Universal]

---
Karateka Classic
First Impressions: 'Karateka Classic' Brings the 1984 Apple II Original to iOS
Last year, Jordan Mechner teamed up with Liquid Entertainment to create a modern remake of his 1984 beat 'em up classic, Karateka. The modern, 3D recreation of Karateka ($1.99) (which we reviewed in December) does an excellent job of conveying the tragic tale of the poor, imprisoned princess Mariko and the bold quest to rescue her to today's gamers using modern visuals, an original score, and unique, new fight mechanics. Another thing it does is give old school gamers a real itch to go back and play through the 8-bit original. Happily, as of tonight, that itch is easily scratched.
Forum Thread: Karateka Classic (By Kareteka LLC) [Universal]

---
Manuganu
iTunes Description:
Run, jump and slide from ropes, dodge rocks! Not enough? There is much more in Manuganu. Avoid swinging hammers and jump over moving ice blocks. Don't get burned and jump between walls to collect coins and medallions. Break stone blocks and activate platforms before you fall into fog and much more…
Forum Thread: Manuganu – (by ALPER SARIKAYA) [Universal]

---
Nikko RC Racer
First Impressions: 'Nikko RC Racer' Nails the Nostalgia of RC Cars, but Feels Underwhelming as a Racing Game
…That's what caught my eye about Nikko RC Racer from Paladin Studios, who you might remember as creators of the awesome Momonga Pinball Adventures ($1.99). This is an official Nikko-endorsed racing game featuring 10 actual RC cars from across the company's 55 year history. The download itself is free and comes with 2 cars unlocked and 1 unlocked via "Liking" a Facebook page. The other 7 cars are 99¢ each to unlock or you can unlock the whole bundle for $2.99. You can also get a promo code to unlock cars by buying an actual Nikko RC car in real life, so there's that too, I guess.
Forum Thread: Nikko RC Racer – (by Paladin Studios) [Universal]

---
Trucker: Parking Simulator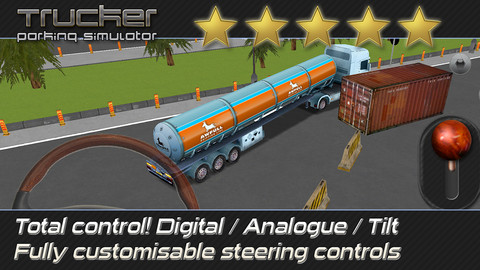 First Impressions
:
I actually spent a bit of time with this today, and while this game is going to be hard to write about in a "full" article, it's free, and driving around with any kind of precision in a semi truck is actually surprisingly difficult- Particularly while backing up.
Forum Thread: Trucker: Parking Simulator – Realistic 3D Monster Truck and Lorry 'Driving Test'