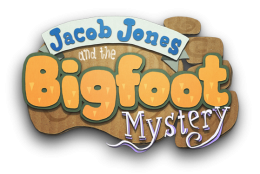 Lucid Games has released a short teaser and some screens for their upcoming mobile, PlayStation Vita and PC title Jacob Jones and the Bigfoot Mystery, and it's looking very interesting so far.
It's an adventure game involving a young boy named Jacob who goes to summer camp and stumbles across the legendary Bigfoot. It seems the big, hairy fella isn't such a bad guy after all, and the two partner up to solve various kinds of puzzles together and unlock the mysteries of Camp Eagle Feather.
Jacob Jones and the Bigfoot Mystery is being designed for all ages, but Lucid mentions a "wicked adult undertone" that you can sort of catch the vibe of by watching the brief teaser trailer below.
The game is being developed in the Unreal Engine and its visual style and tone is what has caught my attention so far. It's a very neat looking game. The plan is to launch Jacob Jones and the Bigfoot Mystery on the same day next month, so keep your eye out for that and check the source link below for even more screens from the game.
[Polygon]