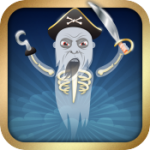 Landlubbers take notice: Johnny Two Shoe's awesome swashbuckling adventure Plunderland (Free) is currently free for a limited time. It's a side-scrolling affair that sees you controlling a group of pirates in a God-like manner as you travel the seas going port to port and pillaging everything you encounter along the way. There are tons of neat interactive elements in Plunderland, like being able to pick up people in the game and fling them about or set them on fire, swipe enemy cannonballs out of the sky, and discover treasures by tap-digging on islands.
Plunderland is unlike practically anything else on the iOS platform, and although it launched nearly three years ago it still holds up incredibly well to this day. It was even updated last fall to include some modern features like iPhone 5 widescreen support and Retina Display graphics for the iPad, in addition to some tidying up of menus and other optimizations.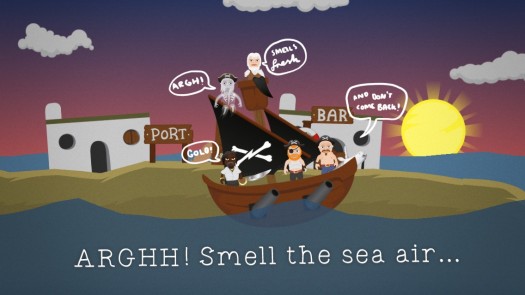 You can check our original review of Plunderland as well as the details of a huge update which added a new campaign, or check out the lengthy thread in our forums for player impressions. Plunderland has only been free once before, and while we're still waiting extremely patiently for Johnny Two Shoe's upcoming epic Prevail, there's no reason you shouldn't jump all over it right now for some free plundering in the meantime.