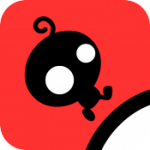 It was more than 2 years ago now that the original They Need to be Fed ($0.99) launched on iOS, and despite its age the solid design and execution of its platforming still stands up today. That makes it all the more exciting that after all this time a proper sequel has finally been released, and it takes the solid core of its predecessor and adds in a whole mess of new levels, some new mechanics, and the same great gameplay that we enjoyed so much in the first game.
They Need to be Fed 2 ($1.99) snuck into the App Store last night ahead of this week's new releases, and it's been gaining a ton of traction in our forums. I've been working my way through the early stages of the game and can say I'm very impressed so far – developer Bit Ate Bit has done well in retaining the great feel of the gravity-based platforming from the first game while still tuning it to perfection and adding in some new elements to mix things up.
One of the biggest new additions is an Epic mode which you'll unlock after collecting all 95 diamonds in the normal, "Classic" mode of the game. Epic mode is like a remixed version of the normal levels – some are upside down, have additional enemies or hazards, and there are new things to collect. Oh, also there's no checkpoints. It sounds like an awesome challenge, and I can't wait to get to that point in the game to give it a try.
Platforming fans should be sure to check out They Need to be Fed 2 as the original was one of the better platformers on the App Store and this new sequel seems to up the ante in just about every way.
NOTE: I forgot to mention that a display bug slipped into this release that makes the controls show up wrong on the latest iPad both Retina iPads, it seems. A fix is already in the pipeline.