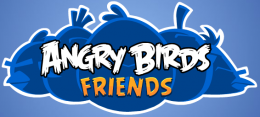 Rovio's mega franchise Angry Birds has made a habit of being ported from its mobile origins to pretty much any and every platform that has a screen. Today the Finnish company announced that it's going the other way for once, as TechCrunch reports that Rovio's made-for-Facebook social version of the game, Angry Birds Friends, will be making its way to mobile.
According to the numbers provided by Facebook, it's no surprise why Rovio is expanding on this particular version of Angry Birds: in the past year since Angry Birds Friends launched it's amassed 60 million downloads and 15 million active users per month. In total, Facebook touts 250 million people playing games on Facebook.com each month, with various versions of Angry Birds games leading the list of most played. The numbers are just ridiculous.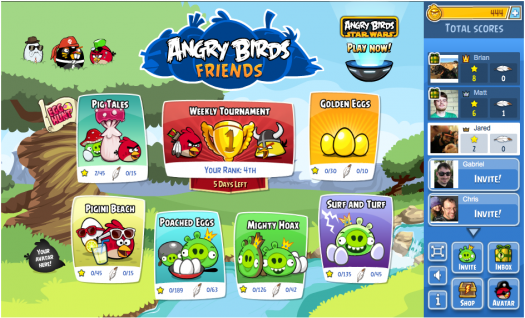 Concurrently with the announcement of Angry Birds Friends coming to mobile, Rovio announced their 2012 annual results which put their revenues at $195 million. What blows me away is that 45% of that revenue comes from non-gaming business like merchandising and IP licensing. Think about that – Rovio rakes in nearly half of all their revenue from stuff that's merely based on the Angry Birds franchise, and isn't even necessarily a game itself.
No word on exactly when we can expect Angry Birds Friends to land on mobile, but if you're curious and haven't played it previously you can check it out on Facebook to get an idea of what it's like. Basically, it's Angry Birds with a ton of social sharing and in-game currency offers, if you couldn't guess that already.