We've been eager to get our hands on Cornfox & Bros.' Zelda-like action RPG Oceanhorn since its first unveiling way back in late 2011. However, game development is a delicate art, and Oceanhorn has seen several snags over the past year or so, pushing the release date out into the unknown. Then this past December, we learned that Cornfox had teamed up with FDG Entertainment to get the game finished and released sometime in 2013. I guess they've done just that, as Oceanhorn has appeared in the New Zealand App Store for the US equivalent of 99¢. Here's a video from back in October.
I'm guessing that this is going to be like a typical timed launch and Oceanhorn will slowly pop up in all the international markets before hitting the US tonight at 11pm EST. Or, it could be just a soft launch in New Zealand a la Real Racing 3. Or, and I really hope this isn't the case, it could be an accidental release altogether. We'll try to get the details about what exactly is going on but in any case if you're in New Zealand or notice it in your own regional App Store then give it a shot, and hopefully we'll see it in the US later tonight. Also check out the forums for early impressions and discussion.
UPDATE: Bummer, it looks like this was an accidental release, and as you can see in this screen from forum user ooomonkey the game itself is nothing more than a prototype/demo with a single enemy and nothing else. I wouldn't suggest buying it in this state.
UPDATE 2: Cornfox & Bros. were finally able to reach out and explain that yes, they had reserved the name Oceanhorn in iTunes a year and a half ago with this build and completely forgot about its set release date. Being that it happened during the night in their home of Finland meant it took even longer to get on top of this issue.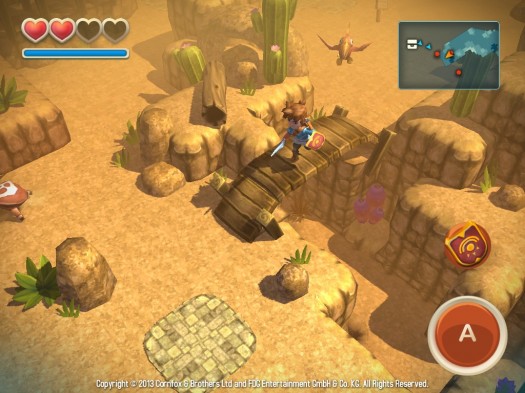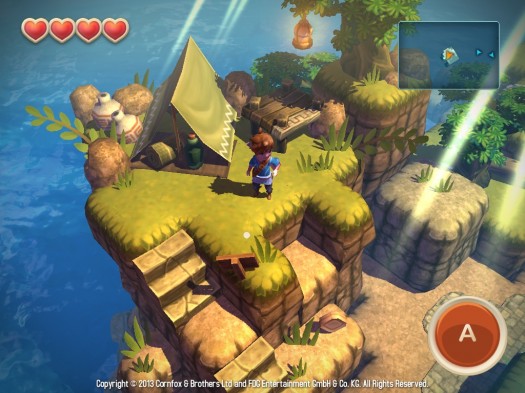 The unfinished version has now been pulled, but the good news is that Cornfox says progress on the game has been moving rapidly, and that they're particularly excited about a new sailing system they've worked into the game, which sounds very Wind Waker-esque. They'll be showing more of Oceanhorn soon, but in the meantime they've sent along a couple of new screenshots to whet your appetite, which you can see above. Stay tuned for more on Oceanhorn in the near future.