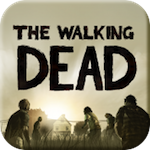 If you're not in the loop, check this: Walking Dead: The Game will be getting a second season. We don't know who it'll star or how it'll connect with the first, but the early word is that it'll somehow carry over and use our season one save files. Another tidbit: some of the cast of the AMC show might make an appearance, too.
We also don't know when season two is coming, but apparently something Walking Dead-related might appear during the wait. On IGN's Up At Noon, writer Gary Whitta teased what Telltale has something up its sleeves. His words, via IGN:
"I can tell you what you already know, which is season two is coming. There's not much to say because it really is very early … it's a way off," said Whitta. "But, knowing that it's a way off, and knowing that people are hungry for more Walking Dead … there may very well be more Walking Dead from Telltale before season two. We may have a little something extra for you between season one and two."
This could mean anything, so maybe keep your expectations in check. But, hey, wouldn't it be great to be playing some more Walking Dead in the near future?
[via IGN]