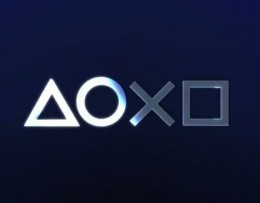 So, if you're not in the loop, get this: today, in New York, Sony is widely rumored to be announcing its next-generation console. We probably won't see the console or hear a price or even a firm release date. If we had to guess, we'd say that most of the event will revolve around sizzle reels and a whole bunch of talk about digital downloads and the "cloud" and the social functionality of the console. Who knows, though? Maybe Sony will unveil a new take on its PlayStation Plus service. Maybe it'll show off a bigger, more touch-friendly controller. Or maybe, just maybe, we'll hear about some new cross-compatibility features — features that might let you use an iPhone or an iPad with the console. That's neat, right?
The latter is what we're interested in. Word on the street is that the PlayStation 4 will allow owners to use a phone or tablet to access theirs consoles. At least, that's what a Kotaku source is saying. Here's part of the report:
New information revealed by our source suggests that on top of all that, you'll also be able to control the PS4 remotely from your tablet or smartphone. You'll be able to use a mobile device to chat with your PS4 friends or buy games which are then automatically downloaded to your machine, our source says.
We've seen similar support for the 360 in the form of the SmartGlass app, which for what is, works pretty well. The PS3 doesn't have an app like this, which is kind of a bummer.
We'll be keeping an eye on the event this afternoon since our Spidey Sense is tingling. We have a feeling 2013 is the year both Sony and Microsoft fall all over themselves to mention "social" and "mobile" as many times as possible before their new consoles hit. Surely, this'll be a good thing!
[via Kotaku]