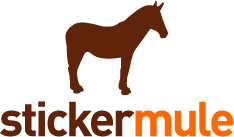 In the weeks ahead of GDC the talk of Twitter town amongst the indie developer community is at least partially revolving around making up stickers for trading with other developers. I'm not sure who is responsible for coming up with the idea, but Imangi Studios definitely brought it to our attention by handing our slick little 2" x 2" rounded corner stickers with the icon for Temple Run (Free) which I've been rocking on the back of my iPad ever since. Everyone saw the Temple Run stickers, said, "Hey, that's a really good idea," and well, here we are.
The preferred place to get these stickers from seems to be Sticker Mule. They're indie too, located in New York and pumping out great looking stickers for over three years now. The quality of these stickers are actually surprisingly good as well, and after getting in touch with the guys at Sticker Mule I discovered the reasoning: There's a real human proofing everything they print, so they'll never print junk. If you send them a source image that's not quite right, they'll tell you instead of just sending you jank. (I think we've all had a bad Cafe Press or Zazzle experience!)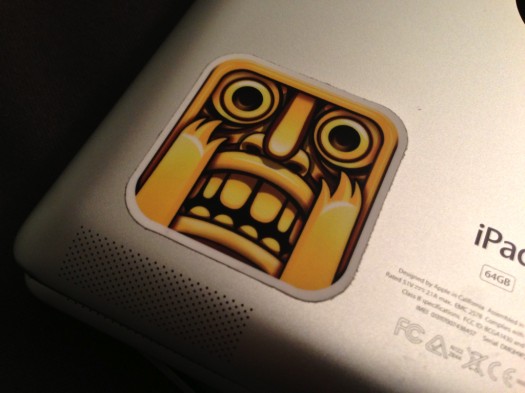 Since everyone is talking about getting these stickers printed, I chatted up the Sticker Mule dudes and got them to cut us a deal to guarantee massive amounts of app icon sticker trading at GDC. Use coupon code "TOUCHARCADE" during checkout to get 50% off an order of 50 2" x 2" rounded corner stickers. For larger orders, it's effectively $25 off. Like getting anything printed, prices scale dramatically as you order more, so it almost seems silly to only get 50- Especially when 100 is only $8 more.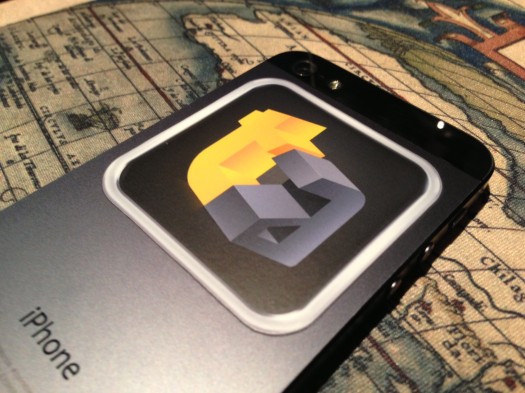 Sticker Mule is the real deal, and I can personally vouch for the quality of these stickers. We did a small run of the TouchArcade App (Free) icon, and they turned out phenomenal. They can even print edge to edge too, and the rounded corners jive perfectly with your typical app icon. The coupon code will be valid through 3/15, which really is the last date you should order by if you want to get your stickers with the free shipping option before GDC.
As NimbleBit's Ian Marsh has discovered, your typical MacBook Air can hold 44 of these app icon stickers, so, at least 44 people better want to trade with me as I refuse to run dupes on the lid of my laptop. So, seriously, here we have a great product, at an insane price, and I really want to trade stickers with people at GDC if that isn't clear. Let's make this happen!