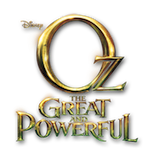 Heads up: a new Temple Run game set in the Wizard of Oz universe is coming later this month. At least, that's the word on the street courtesy a now-deleted tweet by Disney France PR rep Cecile Foques revealing that a game called Temple Run: Oz the Great and Powerful will be hitting February 27th.
This wouldn't be the first time Disney and Temple Run creator Imangi have teamed up to make a tie-in video game together. The two released Temple Run: Brave ($1.99) last summer.
If Temple Run: Oz the Great and Powerful is indeed a real thing, we're guessing we'll hear about it really soon. We'll forward along those details if they show up.
[via superannuation, via VG247]