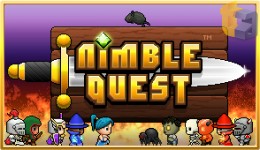 We got a brief and color-shifted glimpse of NimbleBit's next game hidden in a seemingly innocuous "Happy Halloween" image released on Twitter late last year, but this is the first time we're getting real details and screenshots from NimbleBit's upcoming Nimble Quest which is slated to be released inside of the next few months. Here's the skinny, straight from the brothers Marsh:
From the creators of Tiny Tower, Sky Burger and Pocket Planes comes Nimble Quest! Lead a conga line of heros to glory against hordes of enemies across an endless number of stages. Swipe to steer your unstoppable (seriously, you can't stop) party as they cut a path of destruction through levels filled with different enemies and power-ups. Collect loot to unlock more heros and upgrade your arsenal of power-ups to maximize the power of your party. Can your party make it from the tranquility of the Forest to the fire and brimstone of the Depths?

Tired of competing alone? Join a guild and compete with other players in special time-limited Guild Quests. Is your guild skilled enough to top the global leaderboards?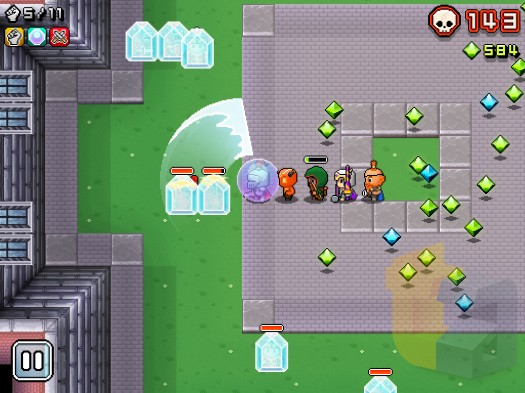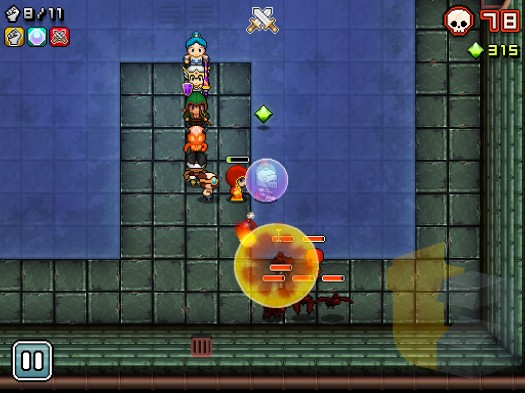 We'll have more details on Nimble Quest as they roll in. Either way, NimbleBit is typically pretty good about their estimated release windows, so worst case we're only a few months away from knowing everything there is to know about the game.