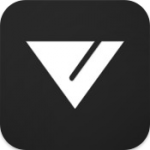 Late last month, Rantmedia Games leveled up the state of retro in the App Store with the release of Vectrex Regeneration (Free), their effort to bring the authentic Vectrex experience to iOS gamers. We took a close look at this vectorscopic one-stop-shop, and found that they had largely succeeded, but with a few rough edges just out the gate.
I'm happy to report that the folks over at Rantmedia have been listening to feedback and quick to respond to issue reports and general suggestions. The first update to Vectrex Regeneration, since it debuted, has gone live and addresses a number of issues voiced in my review:
Earlier devices supported — The original iPad and the iPhone 3GS are now supported, with performance improvements on the iPhone 4.
Wireless controller improvements — In the initial release, there was a problem with non-diagonal directional control, which is now fixed.
Joystick sensitivity — Joystick sensitivity settings are now saved per-game, rather than the previous same-setting-for-all situation.
Black screen — A fix for certain (jailbroken…) devices experiencing a black screen on startup.
MineStorm — Garbled lines appearing on level 2 have been addressed.
Box art & instructions — Minor corrections to box art and instructions have been made.
This update notably improves this already-excellent virtual game console, which should not be missed by anyone with any kind of fondness for retro gaming.