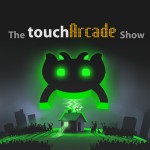 On this week's bonus episode of The TouchArcade Show, Eli and I chat with Overhaul Games president Trent Oster about Baldur's Gate: Enhanced Edition. This is more of a follow-up kind of interview, as it explores the new stuff that has been added to the game since we last talked with Oster.
At the top, Oster tells us about Enhanced Edition's new UI and usability features. He also talks specifically about how the iPad version of the game feels and what it was like to get Baldur's Gate's original code working on a new-fangled tablet computer. Later, we dive into a chat about cross-game saves and what's coming next from Overhaul after it releases Enhanced Edition this November 28 on PC and, maybe, iPad.
iTunes Link: The TouchArcade Show
Zune Marketplace: TouchArcade.com Podcasts
RSS Feed: The TouchArcade Show
Direct Link: TouchArcadeShow-Bonus-046.mp3, 11.3MB
Just a heads up: the iPad version of Enhanced Edition is currently in submission, and it has been for a couple of days. We'll definitely let you know when it hits the App Store, so stay tuned. Also, enjoy the interview. It was a blast.