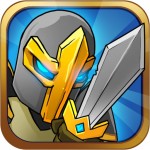 In January of last year, Liv Games released their inaugural iOS title Legendary Wars ($0.99), and changed what we should expect from a castle defense style game. We really enjoyed the game in our review, as it offered a fantastic visual style, heaps of content, and a variety of different types of gameplay. Legendary Wars proved popular with gamer, too, and since release it has seen a ton of update love as well as an excellent pseudo-sequel called Monster Wars ($0.99).
Last week, in celebration of the success of Legendary Wars and its impending 2-year anniversary in January, Liv Games released an absolutely massive version 2.0 update to the game. It's something that's been in the works since Monster Wars came out more than 10 months ago, and includes just about every fan request the developer has received since the game initially came out.
First off, the previously iPad-only HD version has been made Universal, and includes widescreen support for iPhone 5 and 5th generation iPod touch as well as iCloud save syncing. Additionally, there's a whole new 21 level Neatherworld Campaign and a 60 level Challenge Mode with new twists on the gameplay. There's 4 brand new playable hero characters, tons of new Legendary and and Heavenly armor, and new bosses and monsters from Monster Wars make an appearance.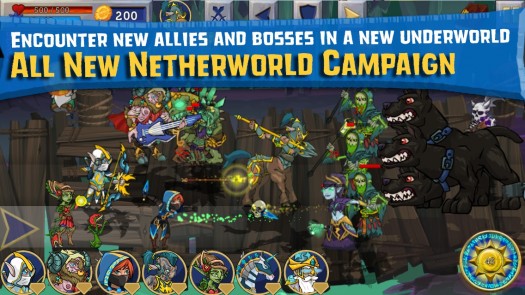 There's even more, too, so check out the full update description in the App Store if you're curious on the details. The bottom line though is that Legendary Wars was a fantastic game even when it first came out, and has been updated consistently with new features and support, culminating in this huge version 2.0 update that makes it better than ever. Liv Games also hints that a similar huge update is in the works for Monster Wars, so if you enjoy games that offer copious amounts of content then give either one a look.