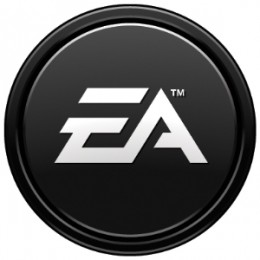 As all of us here in the US get ready to settle in and gorge ourselves into a coma on Thanksgiving, as well as wake up in the wee morning hours to battle mobs of shoppers fighting tooth and nail for the best deals on Black Friday, we want to take a moment to highlight some of the amazing deals going on in the App Store. The best part about this kind of shopping spree is that it's entirely pants optional. The future!
Here we've got an absolutely massive selection of games on sale from EA – who is well-versed in the ways of chart dominating holiday sales – as well as the EA-owned Chillingo, Firemonkeys and PopCap. Something else to chew on: if you don't see a game you're looking for on this list, or if it's the iPad-only version and you want it for iPhone, chances are that that game is already priced at 99¢ and you can head to the App Store pages for each respective company with the links below to check out their full library:
[EA] – [Chillingo] – [Firemonkeys (Firemint)] – [PopCap]

---
---
As we like to warn readers with pretty much any big sales post, these prices are good as of the time of this writing, and the App Store has a tendency to change on a dime. Most of these sales should be good through the weekend, but if you see something you like it's probably best to double check the price in the App Store before you click that download button, just in case.
Also, I'd be remiss if I didn't give you some hot tips on how to keep track of the wacky price fluctuations in the App Store. First, make sure you're using our TouchArcade app (Free) which plugs you into everything TouchArcade while you're on the go. Next, head to AppShopper.com or grab the AppShopper app (Free) to get the latest App Store changes like updates and price drops. Finally, spend a lot of time hanging out in our Price Drops and Freebies forum, where oftentimes news of a price change hits before anywhere else. Best of all is that all these solutions are totally free to use. What a deal!