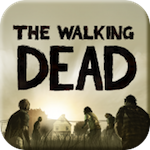 Heads up: the fourth episode of Telltale Games' awesome Walking Dead (Free) series is now out and available on the App Store. Just like the rest of the episodes, it's a $4.99 in-app purchase accessible via the "Episodes" menu. If you bought the season pass, it's free.
Episode 4, or as it's called, Around Every Corner, takes place in Savannah. The group is looking for boats, and as usual, things go wrong. Like, really wrong. The teaser trailer we've got embedded below shows off some pretty action-y segments and a few scenes of Lee growing into his protector role, as he and Clementine bond.
We haven't played it yet, but word is that this episode is one of the weaker ones since it only really builds material up for the final release in the series. We'll be reviving our mega-review of the overall game shortly, so stay tuned.