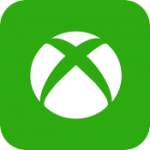 Earlier this morning, Eli and I spent some time with Xbox SmartGlass (Free). It's the iPad and iPhone Xbox 360 companion app that, when paired with your 360, adds new functionality to select 360 games. In Dance Central 3, for instance, you can use your mobile to construct playlists in the game's Party Mode. In Halo 4, you can browse your character's stats as you play the core game. Halo 4's stuff is staggering — kills, deaths, favorite weapons, previous match scores, medals earned and much more are viewable via the app.
Pairing is pretty easy, by the way. After you sign in to your Microsoft Live profile in the app, your device and 360 automatically sync. From here, you can browse the dash with your iPhone or iPad, easily switching between menus with taps and swipes. When you start a SmartGlass-supported game, your device automatically presents what it has to offer.
There's a lot of stuff we couldn't show you in this video today because it would have been wicked boring. For example, the Xbox Live Internet Explorer support. With the app, you can zoom in and out of the content shown on your TV. You can also just use this app as a controller, similarly to My Xbox Live's functionality.
On the downside, the app is a little slow. And, yeah, it's kinda dumb to use your iPad as a device that zooms in and out of a console-based browser since iPad has a fantastic browser that works way better. But some of what SmartGlass does now is cool, especially the Halo 4 integration.
Also, SmartGlass has potential. It'll be neat to see where Microsoft takes it and if developers embrace second-screen gaming. Fingers crossed that we see more than interactive stat-tracking and playlists in the future.