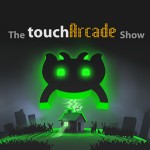 We've got a brand new edition of our "bonus" podcast series available for download this lovely afternoon. It's a good one, too, especially if you've ever wondered what goes in making things in games random. Specifically, we speak with Madgarden's Paul Pridham and Rocketcat Games Kepa Auwae about Punch Quest and how its random elements informs its design. We do dig into other stuff, including how to do free-to-play "right," high-level mechanics, and the games that influenced Punch Quest.
It's been awhile since we've had one of these, so just in case you're new to this whole podcast thing, our bonus podcast series is all about having conversations with the minds and talents behind the coolest iOS games. Sometimes, we talk about history. Others, we talk directly about a product. Someday, we may just even ignore games entirely. But the goal is always to give you a better idea of who the people are behind these games.
If you'd like to give this week's episode a download, go ahead and do so below. You can also catch this episode via our regular feed, which is available on iTunes and Zune — the latter while it lasts. Catch it!
iTunes Link: The TouchArcade Show
Zune Marketplace: TouchArcade.com Podcasts
RSS Feed: The TouchArcade Show
Direct Link: TouchArcadeShow-Bonus-044.mp3, 15.0MB
POST SHOW NOTE: The audio quality in this episode is all over the place. You'll notice that it's especially quiet. We had to level it out like this though, or else it would have been mega-hard to listen to. Sorry about the inconvenience in advance.