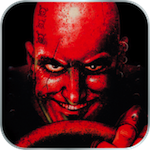 Stainless Games has updated its free-roam murder simulator Carmageddon (Free) with an actual technical fix for the save data loss issue, presumably making it safe to play again.
Earlier the other week, users started complaining about losing all their save data in Carmageddon. Stainless quickly identified the issue as a Game Center bug and offered a doozy of a fix that involved having the game's users doing Airplane Mode and task bar voodoo.
This update theoretically has just solved the problem straight-up, but we're not so sure if people are getting their lost data back as they update. Signs seem to point to "no," which is probably a bummer for anyone that really attacked the game in the wee hours of its release. At least you had fun, though, right?