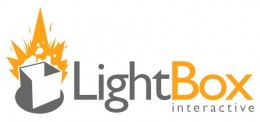 Two more studios are moving from console and handheld development to mobile. This week, the studio behind PS3 exclusive Starhawk, Lightbox Interactive, announced layoffs and a re-organization plan that'll see it producing mobile titles. Also, Nihilistic Software, the studio behind the up and coming PlayStation Vita Call of Duty title, has announced its plans to reform and put out mobile and other downloadable games under the name nStigate.
In the case of the latter, no layoffs have been announced. In fact, a posting on the studio's blog makes it clear that no layoffs are planned, though the studio will get "leaner" in the coming months. Joystiq reports that Lightbox has had to let go of 24 people after shipping its AAA PS3 title.
Lightbox has confirmed, by the way, that its first title will hit iOS. nStigate, on the other hand, is just throwing out a vague "mobile," though it seems like a safe assumption that iOS is in its plans.
[via Joystiq]