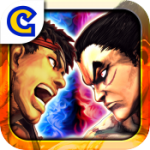 One of our eagle-eyed forum members has spotted an article over at Famitsu which confirms that Rolento will be one of the first new characters to be added to Street Fighter X Tekken Mobile ($2.99) on iOS.
As Capcom has shown previously with both Street Fighter IV ($4.99) and Street Fighter IV Volt ($4.99) on iOS, they are down to add characters in updates post-release. So when Street Fighter X Tekken Mobile launched with a paltry 10 characters, we definitely noted it as a disappointment in our review, but we also suspected the roster would be fleshed out eventually.
This new information about Rolento was actually unearthed a couple of weeks ago by another forum member who went snooping around in the game files to try and find any hidden tidbits. (I love the dedicated fighting game fanatics in our forums.) The particular file they discovered had text welcoming Rolento and Heihachi to the game. I'd say that's a pretty strong hint that Heihachi will be the second new character along with Rolento, as Capcom typically likes adding characters in sets of two.
According to the Famitsu article there will be new modes added to the game as well, and I'd imagine that Capcom already has even more new characters planned for future updates. No word on just when this update will hit for Street Fighter X Tekken Mobile, but be sure to follow along with the detective work in our forums and hit up the original Famitsu piece for more screens and information (in Japanese).
[Famitsu via Kerberospkg, fffan7777]