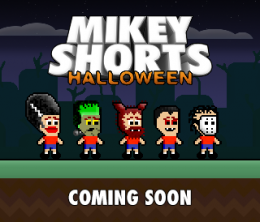 The folks over at BeaverTap Games have been busy as beavers – or was it bees? – working on a special Halloween installment of their fantastic iOS platformer Mikey Shorts ($1.99), and they're as eager as beavers – there it is – to release it to you for free this month.
Yes that's right, Mikey Shorts Halloween is a new holiday-themed version of one of our very favorite platforming games that will feature 12 new Halloween disguises and 4 new spooky levels that each have their own Game Center leaderboard.
So you might be wondering why 4 new themed levels couldn't just be added as an update to the original Mikey Shorts. The reasoning is that BeaverTap really wanted the new levels to have leaderboards, but since Apple caps the number of available Game Center leaderboards at just 25, and those were already used up in Mikey Shorts, it became necessary to spin Halloween off as a separate app. Here's the first screens of what it'll look like.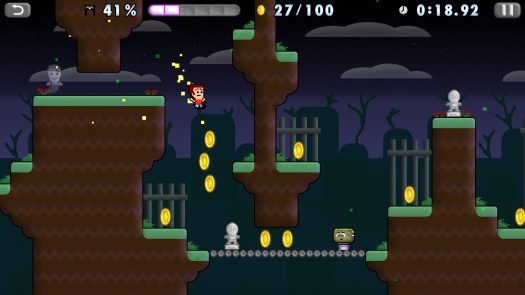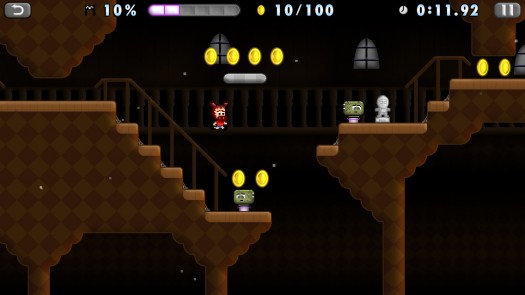 But hey, this is sort of a happy circumstance. Mikey Shorts Halloween will be free to download anyway, and with a new app that has 21 available Game Center leaderboards left over this could turn into the Angry Birds Seasons (Free) version of Mikey Shorts. Whenever some cool event or holiday rolls around we could get a new batch of levels until the leaderboards are maxed out again. Then, of course, comes the inevitable Mikey Shorts Spaaaaccceeeee.
Whatever the end result of this spinoff, more Mikey Shorts for free is a good thing. Mikey Shorts Halloween has already been submitted, so should be releasing sometime in the next week or two, so be sure to stop by the forums and we'll let you know when you can get your hands on it.