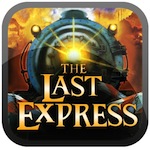 Heads up: the iPhone and iPad port Jordan Mechner's The Last Express is launching this coming September 27, according to DotEmu, the developer handling the classic adventure game's latest port.
As you'll notice in the following teaser trailer for this version of the game, The Last Express was kind of a big deal when it was released in the late-90s, and it continues to be a marvel of sorts. It's one of a handful of games that uses a real-time mechanic that doesn't totally suck, for example, and its attention to micro environmental detail is still notable.
We'll be looking to climb aboard The Last Express as soon as it makes its stop in the App Store. Provided we stay on track and don't get derailed, we should have a review for you in the near future.