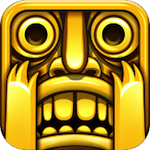 Temple Run (Free) is a really cool game. It's a behind-the-back endless runner that tasks you with, as an Indiana Jones-type named Guy Dangerous, fleeing from demonic monkeys across the ramparts of a temple. As you flee, you'll have to avoid obstacles with touch-based gestures. You'll slide under fire, jump across pits, and have to turn when your current path ends quite abruptly. It's a blast, and man, does it move.
We're guessing most of you already know about Temple Run since it's such a big deal and all. It was the first of its kind, spawning a genre and igniting mainstream attention as it got hot on the charts.
Anyway, Temple Run now supports iPhone 5 and, naturally, its taller screen. The play area, as a result, has been slightly expanded, offering more vertical room to see what's going on during a run. Also, it's iPhone 5 support rolls in new social networking functionality that lets you take a screenshot of the end of your run and blast them out to your networks.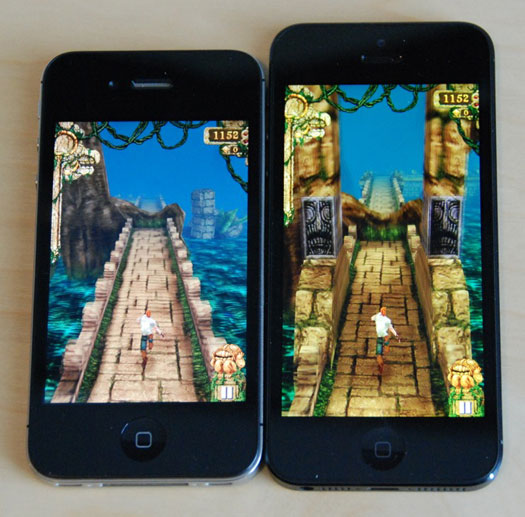 We haven't noticed much in terms of visual or technical tweaks, but that's fine. This game has always performed well and looked pretty good while doing it.
We recommend you give this a try on iPhone 5. The new sharing stuff is cool if you are into bragging to your buds, and the increased screen area is pretty rad. Of course, Temple Run is a free app, so there's no risk if its style of running action doesn't click with you. Chances are it will, though.