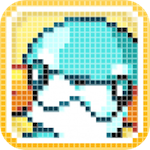 Earlier this afternoon, Jared and I spent time with Little Masters (Free). It's another Pokemon style RPG, but it's a lot more focused than, say, Dragon Island. In the game, you'll be tasked with training and battling pocket-sized monsters. And that's it; you won't be tasked with exploring a world, battling it out in gyms for badges, or stopping bad guys from doing bad things. You know, Pokemon stuff. There's none of that.
If you think about it, Little Masters is basicallyPokemon in its purest form — you hatch monsters, you find monsters, you train monsters, and then you watch them grow. We should note though, that Little Masters has an online component that lets you battle people from around the globe. It works well.
Check out the game below. You'll get a better sense of it, and also get a glimpse at its free-to-play mechanic, which by the way, is pretty inoffensive.
Apologies to the guy that I annihilated.