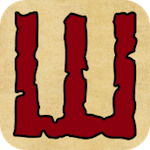 The King of Dragon Pass ($9.99) Universal update is almost good to go, as the epic strategy game turns one on the App Store.
The update is scheduled to hit this coming September 5. We're told by the game's creator that this version has a re-worked user interface, ensuring that the game's new art won't be covered up by any elements. We've got screens below, if you'd like to see it.
This update comes with some cool mechanical extras, including a new "interactive scene" with brand new illustration, as well as some bug fixes.
If you're really into King of Dragon pass, here's a heads up: the original PC version of the game is now available on GOG.com, a digital download service that really focuses on putting out quality versions of old PC games for new computers.
We're pretty stoked to give King of Dragon Pass another look on a bigger device. We were huge fans of the original version despite its small size, and we're thinking this update should really crank up its awesomeness.