Way back in January during a press event that saw the announcement of Ace Attorney 5, Capcom also announced that the first three Phoenix Wright games were getting remastered and bundled together into a single game for iOS. They said the game should be coming "shortly" but apparently weren't referring to us out here in the West. The following month the game went live in the Japanese App Store and we haven't really heard anything more since.
Today Capcom broke the silence on their blog, announcing that we would have to wait just a wee bit longer but that Phoenix Wright: Ace Attorney Trilogy HD is slated for release sometime this fall. It will include the first three games in their entirety – Ace Attorney, Justice For All, and Trials and Tribulations – with new tap and swipe controls optimized for the touch screen as well as completely remastered artwork.
I'm glad Capcom has been putting all this extra development time to good use, look at how big the difference in artwork is between the original DS release and this new iOS one.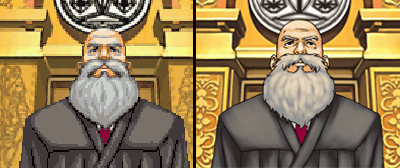 There are some other new tricks of the sleeve of Ace Attorney Trilogy HD too, like a new "Everyone Object" feature that lets you tweet or email Phoenix's hilarious courtroom quips along with a little animation from the game. Also, when you play the game in portrait mode it offers a similar two-screen experience to that of the original DS game, but you can switch to landscape and it will intelligently fill up the screen with the beautiful new artwork to suit that orientation.
We know that Ace Attorney Trilogy HD will launch as a free Universal app and will contain the first two episodes. All the additional episodes can be purchased from within the app one at a time or as a bundle at a reduced price. There's no word yet on what the pricing for these may be, but based on the Japanese version it looks like each episode might be around the $3 dollar mark with $15 unlocking them all.
Also, Capcom had previously hinted that this new game would simply be an update to the fairly barebones 2010 iOS port of the first Phoenix Wright ($4.99) game, which appears to be how they handled the release in Japan, but there's no confirmation if that's how it will go down with the US release.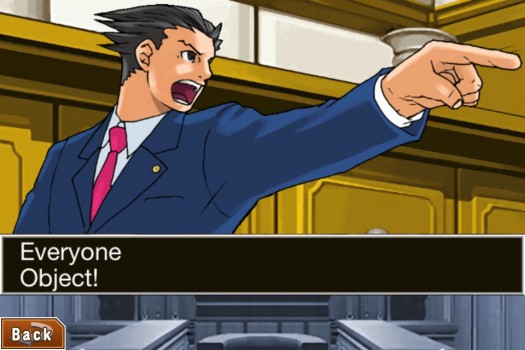 Capcom says more news will be released for Phoenix Wright: Ace Attorney Trilogy HD in the coming weeks including details on a firm release date and pricing, but until then you can hang around in our forums or check out this gallery of screenshots from the iOS version on Capcom's blog.
[Via Polygon]