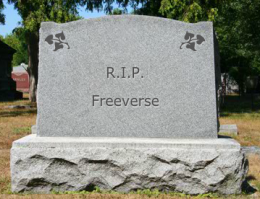 Founded in 1994 by Ian Lynch Smith with his brother Colin, Freeverse quickly became a name that everyone in the Mac shareware scene knew. In their early days, they were the perfect embodiment of the basement independent development environment that so many tiny Mac studios shared at the time. Their first release was Hearts Deluxe for the Mac, and they'd go on to ship more card and casino style games before getting involved in more gamer-games like Hordes of Orcs and even eventually porting classics like Marathon to Xbox Live Arcade.
When the iPhone launched and the App Store followed, Freeverse was in a perfect position to capitalize on this emerging market. Games like MotoChaser ($0.99) look incredibly dated by today's standards, but it was some serious cutting edge stuff back in the day. They went on to release tons of other games both developed in house and published on behalf of outside developers.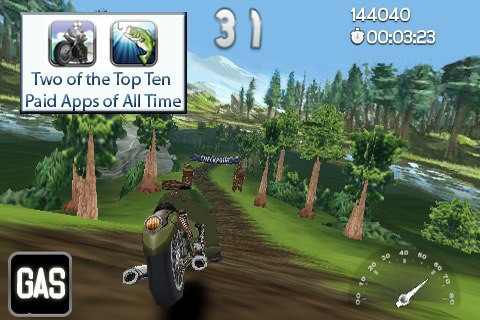 In early 2010, Freeverse was acquired by ngmoco and in an interview with ngmoco CEO Neil Young the initial plan for Freeverse didn't seem to involve the total disappearance of the company in the following months:
Addressing why they choose Freeverse, Young was very complimentary about the company and described them as "wonderful people" who shared their vision and values while also having a pool of talented people and intellectual properties that complemented Ngmoco. Freeverse will remain functionally independent and retain the Freeverse brand. According to Young, to the outside world, things won't look very different initially.
Following the acquisition, the Freeverse that Mac users spent over a decade following slowly started to vanish. Game releases stopped, the brakes got slammed on publishing, and over the next two years key Freeverse employees who had been with the company for years started leaving. Today, this is punctuated by the two founders walking away from the very company they invested so much of their life into.
It's shockingly depressing to see such a long-standing strong brand like Freeverse laying along side Atakama Labs, Lionside, Stumptown Game Machine, Miraphonic, and Rough Cookie in the graveyard of studios lying in the wake of the ngmoco business machine. So, I guess let's pour one out for Freeverse and wish Ian and Colin the best of luck on whatever it is they do next.
*sigh*